NPQEL Leaders Apprenticeship
The NPQEL Leaders Apprenticeship is a dual award which has mapped the DfE's flagship NPQ for Executive Leadership (NPQEL) to the Senior Leader Level 7 Apprenticeship Standard. By mapping the two qualifications, we have created a programme which allows participants to complete two qualifications concurrently with a much smaller workload than would be required if completing the qualifications separately.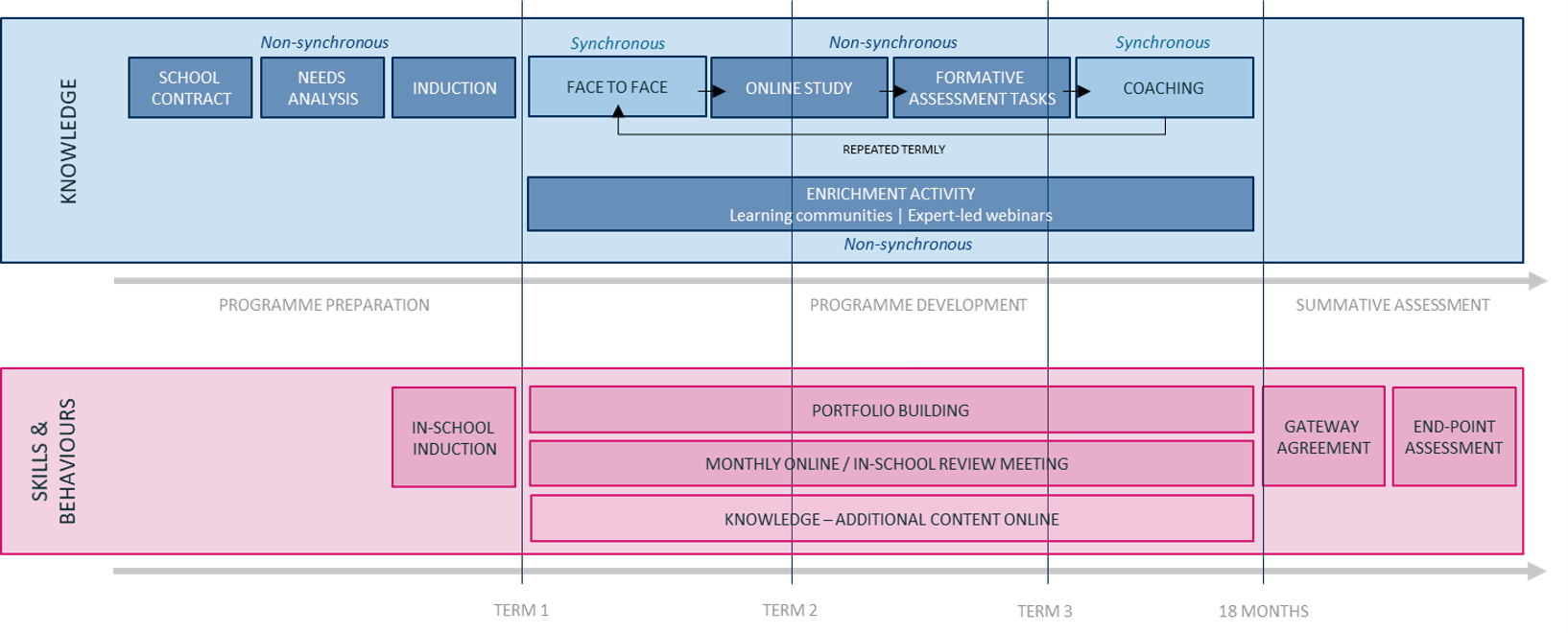 National Professional Qualification for Executive Leadership (NPQEL)
NPQEL gives participants all of the essential knowledge, skills and concepts that underpin successful executive school leadership. The qualification was reformed by the DfE in 2021 and now draws from the very latest evidence and research whilst also benefitting from a streamlined final assessment.
Qualification level: Level 7 - Worth 60 Master's credits
Professional registration links: National Professional Qualification for Executive Leadership (NPQEL)
Qualification Programme Structure - Completed over 18 Months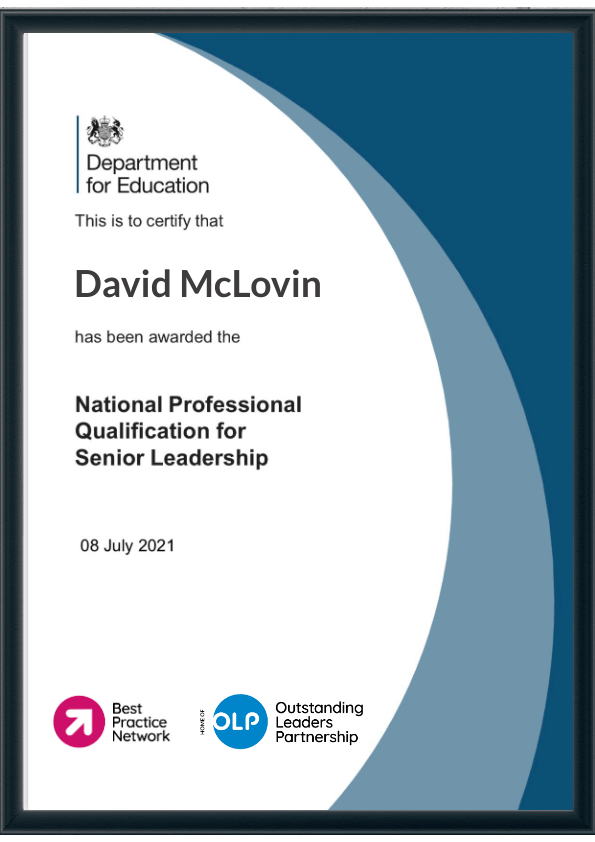 Level 7 Senior Leader Apprenticeship (SLA)
The Level 7 Senior Apprenticeship Standard is designed for individuals moving into, or already in, a senior or strategic management role. Outside of education, this standard is usually completed by Senior Managers, Section Leaders, Executives, Directors, COO, CFO, CEO, CIO roles, and senior military officers. Within education, the standard is commonly completed by existing and aspiring Headteachers, Executive Headteachers and CEOs of MATs and other schools groups.
The Level 7 SLA provides broad, cross-sector, senior and executive leadership training and, as such, is the perfect compliment to the NPQEL which is designed more specifically for executive school leadership.
Because the Level 7 SLA is itself a full Level 7 qualification, holders of this standard can choose to bypass completing a master's and apply for PHDs as well as job roles which require a Level 7 qualification.
Qualification level: Level 7 - Worth 60 Master's credits
Professional registration links: Chartered Manager (CMgr MCMI) or Chartered Fellow (CMgr FCMI)