In Partnership with Teaching Personnel and Protocol Education, Best Practice Network is launching support for graduate teachers through the Future Teachers Programme.
To provide graduates with the best opportunities for success at the start of their careers, we are delighted to be supporting Teaching Personnel's Future Teachers programme.
The programme is designed to help address the teacher shortages across England & Wales by attracting bright graduates who are considering a career in teaching but wish to gain practical experience before enrolling in initial teacher training (ITT).
Future Teacher candidates will also receive free access to six online support modules provided by Best Practice Network containing six hours of content aligned to both the Teacher Standards and Early Career Framework. Badges are rewarded for the successful completion of each pack.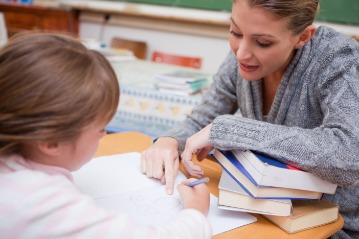 Modules available
Pedagogy and Practice:
This pack will support their classroom practice and help them promote pupil progress by applying an understanding of the way children learn.
Curriculum:
This pack will support Future Teachers in delivering the National Curriculum and help them design effective schemes of work by applying subject-specific knowledge.
Assessment:
This pack will support the use of effective and appropriate methods of assessment to promote pupil progress and improve outcomes.
Behaviour:
This pack will support behaviour management helping them to set high expectations and create a supportive learning environment for all pupils.
SEND:
This pack will help to develop inclusive practice to support all pupils effectively including those with special educational needs.
Professional Behaviours:
This pack supports in fulfilling wider school responsibilities as they develop effective professional relationships with parents and colleagues.
Each module includes
Examples of the Teacher Standards and Early Career Framework in practice
Useful documents and resources to support teaching and learning
School-based activities
Peer support forum
Further reading
Badge
Next steps
To discuss how a Future Teacher candidate could benefit your school and to find out more about the local candidates we have available, please contact Teaching Personnel or click here for more information.