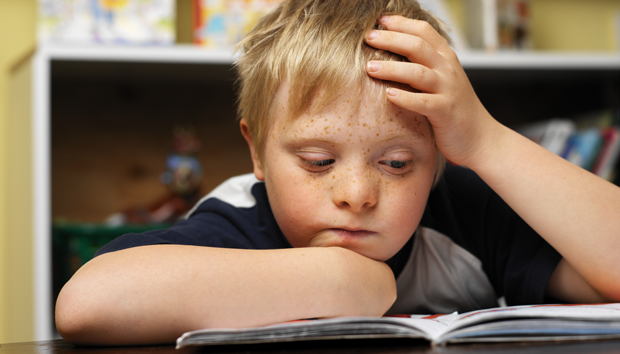 The National Award for SEN Coordination (NASENCO) is a statutory requirement for all SENCOs appointed new to role from September 2008 and is an excellent opportunity for professional development for experienced SENCOs.
We offer a leading edge Master's level programme, delivered by skilled tutors that is designed to transform professional practice.
Ours is a work-based, flexible and practical programme that will equip you with the tools and knowledge you need to enhance achievement and maximise impact upon learners with SEN and/or disabilities.
Who is this for?
The Department for Education (DfE) regulations require school governing bodies to ensure that SENCOs who are new to the role undertake the National Award for SEN Coordination.
Only individuals who hold Qualified Teacher Status are eligible to access the programme.
What are the benefits?
This programme will improve your awareness and understanding of professional practice, signpost relevant research, help you develop supportive learning networks and enable you to gain a Post Graduate Certificate in Vulnerable Learners and Inclusion. SENCOs have said that the programme has:
led to schools achieving better Ofsted grades
helped teachers and TAs to support progress of children with SEN
improved confidence in their role
refined assessment and processes across the school
improved the support for pupils in all areas of SEN
How is it delivered?
Our programme is delivered nationally in partnership with Bath Spa University (BSU) and incorporates the Postgraduate Certificate in Vulnerable Learners and Inclusion worth 60 credits towards a Master's (MA) degree.
We offer a flexible combination of blended learning and support opportunities that include:
face to face sessions
online learning
personal tutor and peer support
residential sessions
coaching
Our three-day face to face workshop programmes typically cover one academic year. SENCOs on these programmes receive individual tutor support between days and from day 3 onwards to successful completion.
Our two-day residential option has proved to be a popular and highly regarded alternative option. SENCOs from all over the country have attended these programmes, with dinner, accommodation and breakfast included, along with a contribution towards travel costs. SENCOs receive individual tutor support following the residential to complement peer-to-peer support and ensure successful completion
Our distance learning option is for experienced SENCOs who are confident to meet the requirements of the Award through online learning only. A personal tutor is provided to guide you through the programme by email and telephone.
Assessment
The programme delivers the learning outcomes specified by the National College for Teaching and Leadership and 60 Master's level credits, through three elements:
Action Research Project - which can be used to demonstrate a significant number of the learning outcomes.
Reflective account(s) - focused on specific learning outcomes.
Eportfolio - evidence drawn from school based activities, for example, policies, procedures and systems that SENCOs have put in place, used, developed or reviewed.
Submission dates are flexible to enable SENCOs to choose their own submission points within two years of the programme start date.
What does it cost?
There are two options available:
2 or 3 day course - Our 3-Day course and our 2-Day residential course, both cost £1,595 and include ongoing personal tutor support and access to our virtual learning environment for the duration of the programme (typically 12-18 months).
Distance Learning - This option is for experienced SENCOs who would like to do the Distance Learning route. The cost of this is £1,250. SENCOs who choose this route will not be required to attend face to face sessions but will be allocated an experienced personal tutor for the duration of the programme
How to apply
Please complete our online registration form below.