NPQ group locations Spring 2022 and Autumn 2022.
You can view our current NPQ groups on the map below. We expect to be running the same groups, as well as a few more, in Autumn 2023 (although groups are not confirmed until later in the NPQ recruitment window).
NPQ participants should never have to travel more than an hour for their nearest group.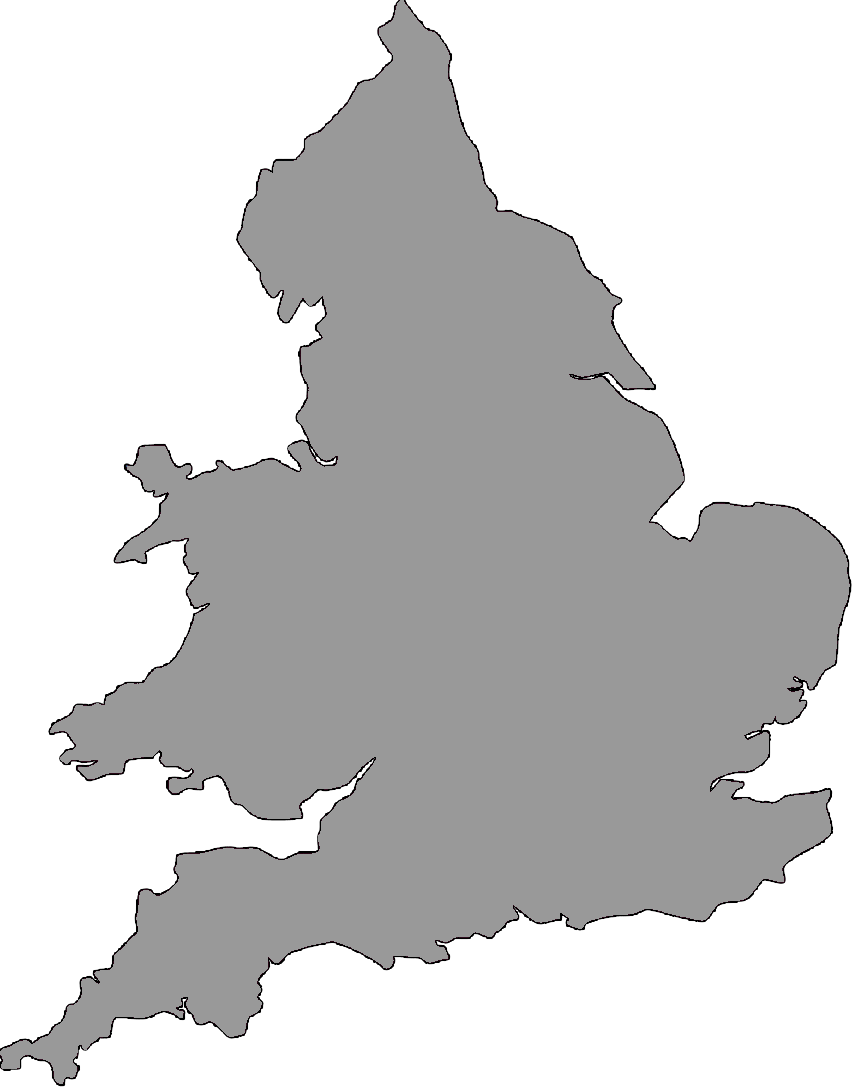 NPQ Groups by Location
Each dot on the UK map represents an NPQ group. Hover over a dot to see the group location, and click on the dot to see more details.

NPQH

NPQEL

NPQSL


NPQLBC

NPQLT

NPQLTD
---
NPQH Groups
| Qualification, location | Cohort | Region | Partner | Venue | Status |
| --- | --- | --- | --- | --- | --- |
| NPQH, Aylesbury | Autumn 2022 | | Astra TSH | | Confirmed |
| NPQH, Barnstaple | Autumn 2022 | | | | Confirmed |
| NPQH, Benfleet | Autumn 2022 | | Benfleet TSA | | Confirmed |
| NPQH, Birmingham | Autumn 2022 | | Bishop Challoner Training School Alliance | | Confirmed |
| NPQH, Birmingham | Spring 2022 | | | | Confirmed |
| NPQH, Birmingham | Autumn 2022 | | | | Confirmed |
| NPQH, Birmingham | Spring 2022 | | Bishop Challoner Training School Alliance | | Confirmed |
| NPQH, Bristol | Autumn 2022 | | | | Confirmed |
| NPQH, Bristol | Spring 2022 | | | | Confirmed |
| NPQH, Bristol | Autumn 2022 | | | | Confirmed |
| NPQH, Buckingham | Spring 2022 | | Astra TSH | | Confirmed |
| NPQH, Cambridge | Autumn 2022 | | | | Confirmed |
| NPQH, Carlisle | Autumn 2022 | | | | Confirmed |
| NPQH, Cheadle | Autumn 2022 | | The Golden Thread TSH | | Confirmed |
| NPQH, Colchester | Autumn 2022 | | Alpha TSH | | Confirmed |
| NPQH, Colchester | Spring 2022 | | Alpha TSH | | Confirmed |
| NPQH, Crewe | Spring 2022 | | | | Confirmed |
| NPQH, Exeter | Autumn 2022 | | | | Confirmed |
| NPQH, Gloucester | Autumn 2022 | | | | Confirmed |
| NPQH, Gravesend | Spring 2022 | | Aletheia Anglican Academies Trust | | Confirmed |
| NPQH, Hitchin | Spring 2022 | | Alban TSH | | Confirmed |
| NPQH, Horsham | Autumn 2022 | | GLF West Sussex TSH | | Confirmed |
| NPQH, Hull | Autumn 2022 | | | | Confirmed |
| NPQH, Leatherhead | Autumn 2022 | | The Howard Partnership Trust | | Confirmed |
| NPQH, Leeds | Autumn 2022 | | | | Confirmed |
| NPQH, Leeds | Spring 2022 | | | | Confirmed |
| NPQH, Leeds | Autumn 2022 | | | | Confirmed |
| NPQH, Leeds | Spring 2022 | | | | Confirmed |
| NPQH, Liverpool | Spring 2022 | | | | Confirmed |
| NPQH, Liverpool | Autumn 2022 | | | | Confirmed |
| NPQH, Liverpool | Autumn 2022 | | | | Confirmed |
| NPQH, London | Autumn 2022 | | | | Confirmed |
| NPQH, London | Spring 2022 | | | | Confirmed |
| NPQH, London | Spring 2022 | | | | Confirmed |
| NPQH, London | Autumn 2022 | | | | Confirmed |
| NPQH, London | Autumn 2022 | | | | Confirmed |
| NPQH, London | Autumn 2022 | | Bellevue Place Education Trust | | Confirmed |
| NPQH, London | Autumn 2022 | | | | Confirmed |
| NPQH, London | Spring 2022 | | | | Confirmed |
| NPQH, Manchester | Autumn 2022 | | The Dean Trust/TTSA | | Confirmed |
| NPQH, Manchester | Spring 2022 | | | | Confirmed |
| NPQH, Manchester | Autumn 2022 | | The Dean Trust/TTSA | | Confirmed |
| NPQH, Manchester | Autumn 2022 | | The Dean Trust/TTSA | | Confirmed |
| NPQH, Manchester | Autumn 2022 | | The Dean Trust/TTSA | | Confirmed |
| NPQH, Middlesbrough | Autumn 2022 | | Park End Primary School | | Confirmed |
| NPQH, Milton Keynes | Spring 2022 | | Chiltern TSH | | Confirmed |
| NPQH, Milton Keynes | Spring 2022 | | Chiltern TSH | | Confirmed |
| NPQH, Milton Keynes | Autumn 2022 | | Chiltern TSH | | Confirmed |
| NPQH, Milton Keynes | Autumn 2022 | | Chiltern TSH | | Confirmed |
| NPQH, Newcastle | Autumn 2022 | | | | Confirmed |
| NPQH, Newcastle | Spring 2022 | | | | Confirmed |
| NPQH, Norwich | Autumn 2022 | | | | Confirmed |
| NPQH, Nottingham | Autumn 2022 | | | | Confirmed |
| NPQH, Rugby | Autumn 2022 | | Futures Teaching Alliance | | Confirmed |
| NPQH, Sale | Spring 2022 | | The Dean Trust/TTSA | | Confirmed |
| NPQH, Sheffield | Autumn 2022 | | South Yorkshire Teaching Hub | | Confirmed |
| NPQH, South Benfleet | Spring 2022 | | Benfleet TSA | | Confirmed |
| NPQH, Southampton | Autumn 2022 | | HISP Teaching School Hub | | Confirmed |
| NPQH, St Austell | Spring 2022 | | Aspire Academy Trust | | Confirmed |
| NPQH, St Austell | Autumn 2022 | | Aspire Academy Trust | | Confirmed |
| NPQH, St Helens | Autumn 2022 | | Rainbow TSH | | Confirmed |
| NPQH, St Neots | Autumn 2022 | | Diamond Education and Professional Learning | | Confirmed |
| NPQH, St. Albans | Autumn 2022 | | Alban TSH | | Confirmed |
| NPQH, St. Albans | Autumn 2022 | | Alban TSH | | Confirmed |
| NPQH, Stoke on Trent | Spring 2022 | | The Golden Thread TSH | | Confirmed |
| NPQH, Stoke on Trent | Autumn 2022 | | Cheshire TSH | | Confirmed |
| NPQH, Warrington | Spring 2022 | | Generate TSH | | Confirmed |
| NPQH, Warrington | Autumn 2022 | | Generate TSH | | Confirmed |
| NPQH, Warwick | Spring 2022 | | Futures Teaching Alliance | | Confirmed |
| NPQH, Watford | Spring 2022 | | Alban TSH | | Confirmed |
| NPQH, Winchester | Spring 2022 | | | | Confirmed |
| NPQH, Wolverhampton | Autumn 2022 | | ConnectEd Partnership | | Confirmed |
NPQEL Groups
| Qualification, location | Cohort | Region | Partner | Venue | Status |
| --- | --- | --- | --- | --- | --- |
| NPQEL, Birmingham | Autumn 2022 | | | | Confirmed |
| NPQEL, Birmingham | Spring 2022 | | | | Confirmed |
| NPQEL, Bristol | Autumn 2022 | | | | Confirmed |
| NPQEL, Bristol | Autumn 2022 | | | | Confirmed |
| NPQEL, Bristol | Spring 2022 | | | | Confirmed |
| NPQEL, City of London | Autumn 2022 | | | | Confirmed |
| NPQEL, Leeds | Spring 2022 | | | | Confirmed |
| NPQEL, Leeds | Autumn 2022 | | | | Confirmed |
| NPQEL, Leeds | Autumn 2022 | | | | Confirmed |
| NPQEL, Liverpool | Spring 2022 | | | | Confirmed |
| NPQEL, Liverpool | Autumn 2022 | | | | Confirmed |
| NPQEL, London | Spring 2022 | | | | Confirmed |
| NPQEL, London | Spring 2022 | | | | Confirmed |
| NPQEL, London | Autumn 2022 | | | | Confirmed |
| NPQEL, London | Autumn 2022 | | Bellevue Place Education Trust | | Confirmed |
| NPQEL, Manchester | Autumn 2022 | | | | Confirmed |
| NPQEL, Manchester | Spring 2022 | | | | Confirmed |
| NPQEL, Manchester | Autumn 2022 | | | | Confirmed |
| NPQEL, Manchester | Autumn 2022 | | | | Confirmed |
| NPQEL, Milton Keynes | Spring 2022 | | Chiltern TSH | | Confirmed |
| NPQEL, Milton Keynes | Autumn 2022 | | Chiltern TSH | | Confirmed |
| NPQEL, Newcastle | Spring 2022 | | | | Confirmed |
| NPQEL, Newcastle | Autumn 2022 | | | | Confirmed |
| NPQEL, Rugby | Autumn 2022 | | Futures Teaching Alliance | | Confirmed |
| NPQEL, St. Albans | Autumn 2022 | | Alban TSH | | Confirmed |
| NPQEL, St. Albans | Spring 2022 | | Alban TSH | | Confirmed |
| NPQEL, Tiverton | Autumn 2022 | | | | Confirmed |
| NPQEL, Winchester | Spring 2022 | | | | Confirmed |
NPQSL Groups
| Qualification, location | Cohort | Region | Partner | Venue | Status |
| --- | --- | --- | --- | --- | --- |
| NPQSL, Amersham | Spring 2022 | | Astra TSH | | Confirmed |
| NPQSL, Amersham | Autumn 2022 | | Astra TSH | | Confirmed |
| NPQSL, Amersham | Spring 2022 | | Astra TSH | | Confirmed |
| NPQSL, Aylesbury | Autumn 2022 | | Astra TSH | | Confirmed |
| NPQSL, Aylesbury | Spring 2022 | | Astra TSH | | Confirmed |
| NPQSL, Bath | Autumn 2022 | | Palladian Academy Trust | | Confirmed |
| NPQSL, Bath | Spring 2022 | | | | Confirmed |
| NPQSL, Bedford | Autumn 2022 | | Chiltern TSH | | Confirmed |
| NPQSL, Bedford | Autumn 2022 | | Chiltern TSH | | Confirmed |
| NPQSL, Benfleet | Autumn 2022 | | Benfleet TSA | | Confirmed |
| NPQSL, Benfleet | Autumn 2022 | | Benfleet TSA | | Confirmed |
| NPQSL, Birkenhead | Autumn 2022 | | Rainbow TSH | | Confirmed |
| NPQSL, Birmingham | Autumn 2022 | | Bishop Challoner Training School Alliance | | Confirmed |
| NPQSL, Birmingham | Autumn 2022 | | Bishop Challoner Training School Alliance | | Confirmed |
| NPQSL, Birmingham | Spring 2022 | | Bishop Challoner Training School Alliance | | Confirmed |
| NPQSL, Blackpool | Autumn 2022 | | Embrace TSH | | Confirmed |
| NPQSL, Bolton | Autumn 2022 | | Teach Heart Alliance | | Confirmed |
| NPQSL, Bolton | Spring 2022 | | Teach Heart Alliance | | Confirmed |
| NPQSL, Bolton | Spring 2022 | | Teach Heart Alliance | | Confirmed |
| NPQSL, Brighton | Spring 2022 | | Citywide Alliance Schools Training | | Confirmed |
| NPQSL, Brighton | Spring 2022 | | Citywide Alliance Schools Training | | Confirmed |
| NPQSL, Brighton | Autumn 2022 | | Citywide Alliance Schools Training | | Confirmed |
| NPQSL, Bristol | Spring 2022 | | | | Confirmed |
| NPQSL, Bristol | Autumn 2022 | | | | Confirmed |
| NPQSL, Bristol | Spring 2022 | | | | Confirmed |
| NPQSL, Burntwood | Autumn 2022 | | Primitas Learning Partnership | | Confirmed |
| NPQSL, Burntwood | Autumn 2022 | | Primitas Learning Partnership | | Confirmed |
| NPQSL, Carlisle | Autumn 2022 | | | | Confirmed |
| NPQSL, Caterham | Autumn 2022 | | GLF West Sussex TSH | | Confirmed |
| NPQSL, Caterham | Autumn 2022 | | GLF West Sussex TSH | | Confirmed |
| NPQSL, Caterham | Autumn 2022 | | GLF West Sussex TSH | | Confirmed |
| NPQSL, Cheadle | Autumn 2022 | | The Golden Thread TSH | | Confirmed |
| NPQSL, Cheadle | Autumn 2022 | | The Golden Thread TSH | | Confirmed |
| NPQSL, Colchester | Spring 2022 | | Alpha TSH | | Confirmed |
| NPQSL, Colchester | Spring 2022 | | Alpha TSH | | Confirmed |
| NPQSL, Colchester | Autumn 2022 | | Alpha TSH | | Confirmed |
| NPQSL, Colchester | Autumn 2022 | | Alpha TSH | | Confirmed |
| NPQSL, Coventry | Autumn 2022 | | Futures Teaching Alliance | | Confirmed |
| NPQSL, Dorchester | Spring 2022 | | | | Confirmed |
| NPQSL, Dorchester | Autumn 2022 | | Wessex MAT | | Confirmed |
| NPQSL, Exeter | Autumn 2022 | | | | Confirmed |
| NPQSL, Glossop | Autumn 2022 | | Collaboration of Glossop Schools | | Confirmed |
| NPQSL, Gloucester | Autumn 2022 | | Churchdown School Academy | | Confirmed |
| NPQSL, Gloucester | Autumn 2022 | | Churchdown School Academy | | Confirmed |
| NPQSL, Gloucester | Spring 2022 | | Churchdown School Academy | | Confirmed |
| NPQSL, Golborne | Autumn 2022 | | Generate TSH | | Confirmed |
| NPQSL, Gravesend | Autumn 2022 | | Aletheia Anglican Academies Trust | | Confirmed |
| NPQSL, Gravesend | Spring 2022 | | Aletheia Anglican Academies Trust | | Confirmed |
| NPQSL, Gravesend | Autumn 2022 | | Aletheia Anglican Academies Trust | | Confirmed |
| NPQSL, Halifax | Spring 2022 | | The Halifax Academy | | Confirmed |
| NPQSL, Halifax | Autumn 2022 | | The Halifax Academy | | Confirmed |
| NPQSL, Halifax | Autumn 2022 | | The Halifax Academy | | Confirmed |
| NPQSL, Halifax | Autumn 2022 | | The Halifax Academy | | Confirmed |
| NPQSL, Harpenden | Autumn 2022 | | Alban TSH | | Confirmed |
| NPQSL, Harpenden | Spring 2022 | | Alban TSH | | Confirmed |
| NPQSL, Harpenden | Spring 2022 | | Alban TSH | | Confirmed |
| NPQSL, Harrow | Autumn 2022 | | The Pegasus Partnership Trust | | Confirmed |
| NPQSL, Haslingden | Autumn 2022 | | Embrace TSH | | Confirmed |
| NPQSL, Hitchin | Spring 2022 | | Chiltern TSH | | Confirmed |
| NPQSL, Hitchin | Spring 2022 | | Alban TSH | | Confirmed |
| NPQSL, Hitchin | Spring 2022 | | Chiltern TSH | | Confirmed |
| NPQSL, Hitchin | Spring 2022 | | Chiltern TSH | | Confirmed |
| NPQSL, Holmes Chapel | Spring 2022 | | Cheshire TSH | | Confirmed |
| NPQSL, Holmes Chapel | Autumn 2022 | | Cheshire TSH | | Confirmed |
| NPQSL, Holmes Chapel | Spring 2022 | | Cheshire TSH | | Confirmed |
| NPQSL, Horsham | Autumn 2022 | | GLF West Sussex TSH | | Confirmed |
| NPQSL, Hull | Autumn 2022 | | Blueprint Alliance | | Confirmed |
| NPQSL, Isleworth | Autumn 2022 | | The Green School Trust | | Confirmed |
| NPQSL, Isleworth | Autumn 2022 | | The Green School Trust | | Confirmed |
| NPQSL, Isleworth | Autumn 2022 | | The Green School Trust | | Confirmed |
| NPQSL, Kelsall | Spring 2022 | | Cheshire TSH | | Confirmed |
| NPQSL, Kettering | Spring 2022 | | Pathfinder Schools | | Confirmed |
| NPQSL, Kettering | Autumn 2022 | | Pathfinder Schools | | Confirmed |
| NPQSL, Kingston upon Hull | Spring 2022 | | Blueprint Alliance | | Confirmed |
| NPQSL, Knutsford | Spring 2022 | | The Learning Alliance | | Confirmed |
| NPQSL, Knutsford | Autumn 2022 | | The Learning Alliance | | Confirmed |
| NPQSL, Lancaster | Spring 2022 | | | | Confirmed |
| NPQSL, Leatherhead | Autumn 2022 | | The Howard Partnership Trust | | Confirmed |
| NPQSL, Leatherhead | Spring 2022 | | The Howard Partnership Trust | | Confirmed |
| NPQSL, Leatherhead | Autumn 2022 | | The Howard Partnership Trust | | Confirmed |
| NPQSL, Leatherhead | Autumn 2022 | | The Howard Partnership Trust | | Confirmed |
| NPQSL, Leeds | Spring 2022 | | | | Confirmed |
| NPQSL, Leyland | Autumn 2022 | | Embrace TSH | | Confirmed |
| NPQSL, Lincoln | Autumn 2022 | | | | Confirmed |
| NPQSL, Liverpool | Spring 2022 | | Rainbow TSH | | Confirmed |
| NPQSL, Liverpool | Spring 2022 | | Rainbow TSH | | Confirmed |
| NPQSL, Liverpool | Autumn 2022 | | Rainbow TSH | | Confirmed |
| NPQSL, Liverpool | Autumn 2022 | | Rainbow TSH | | Confirmed |
| NPQSL, Liverpool | Spring 2022 | | Rainbow TSH | | Confirmed |
| NPQSL, London | Spring 2022 | | | | Confirmed |
| NPQSL, London | Autumn 2022 | | Bellevue Place Education Trust | | Confirmed |
| NPQSL, London | Spring 2022 | | | | Confirmed |
| NPQSL, London | Spring 2022 | | London South TSH | | Confirmed |
| NPQSL, London | Spring 2022 | | Bellevue Place Education Trust | | Confirmed |
| NPQSL, London | Spring 2022 | | | | Confirmed |
| NPQSL, London | Spring 2022 | | Bellevue Place Education Trust | | Confirmed |
| NPQSL, London | Autumn 2022 | | Bellevue Place Education Trust | | Confirmed |
| NPQSL, Macclesfield | Autumn 2022 | | Cheshire TSH | | Confirmed |
| NPQSL, Macclesfield | Spring 2022 | | Cheshire TSH | | Confirmed |
| NPQSL, Maidstone | Autumn 2022 | | | | Confirmed |
| NPQSL, Middlesbrough | Spring 2022 | | Nicholas Postgate Catholic Academy Trust | | Confirmed |
| NPQSL, Middlesbrough | Spring 2022 | | Park End Primary School | | Confirmed |
| NPQSL, Middlesbrough | Autumn 2022 | | Nicholas Postgate Catholic Academy Trust | | Confirmed |
| NPQSL, Middlesbrough | Autumn 2022 | | Park End Primary School | | Confirmed |
| NPQSL, Middlesbrough | Spring 2022 | | Nicholas Postgate Catholic Academy Trust | | Confirmed |
| NPQSL, Milton Keynes | Autumn 2022 | | Chiltern TSH | | Confirmed |
| NPQSL, Milton Keynes | Autumn 2022 | | Chiltern TSH | | Confirmed |
| NPQSL, Milton Keynes | Spring 2022 | | Chiltern TSH | | Confirmed |
| NPQSL, Milton Keynes | Autumn 2022 | | Chiltern TSH | | Confirmed |
| NPQSL, Milton Keynes | Spring 2022 | | Chiltern TSH | | Confirmed |
| NPQSL, Newbury | Spring 2022 | | The Downland Alliance | | Confirmed |
| NPQSL, Newbury | Autumn 2022 | | The Downland Alliance | | Confirmed |
| NPQSL, Newbury | Autumn 2022 | | The Downland Alliance | | Confirmed |
| NPQSL, Newbury | Spring 2022 | | The Downland Alliance | | Confirmed |
| NPQSL, Newbury | Autumn 2022 | | The Downland Alliance | | Confirmed |
| NPQSL, Newcastle upon Tyne | Autumn 2022 | | | | Confirmed |
| NPQSL, Newcastle upon Tyne | Autumn 2022 | | | | Confirmed |
| NPQSL, Norwich | Autumn 2022 | | | | Confirmed |
| NPQSL, Norwich | Spring 2022 | | | | Confirmed |
| NPQSL, Nottingham | Autumn 2022 | | Flying High TSH | | Confirmed |
| NPQSL, Oxford | Autumn 2022 | | Oxfordshire Teaching School Alliance | | Confirmed |
| NPQSL, Peterborough | Autumn 2022 | | | | Confirmed |
| NPQSL, Peterborough | Spring 2022 | | | | Confirmed |
| NPQSL, Plymouth | Spring 2022 | | Plymouth CAST | | Confirmed |
| NPQSL, Polesworth | Autumn 2022 | | Community Academies Trust Teaching School (CATTS) | | Confirmed |
| NPQSL, Polesworth | Spring 2022 | | Community Academies Trust Teaching School (CATTS) | | Confirmed |
| NPQSL, Portsmouth | Autumn 2022 | | HISP Teaching School Hub | | Confirmed |
| NPQSL, Potters Bar | Autumn 2022 | | Alban TSH | | Confirmed |
| NPQSL, Rochdale | Spring 2022 | | | | Confirmed |
| NPQSL, Rochdale | Autumn 2022 | | The Arch Alliance | | Confirmed |
| NPQSL, Rochdale | Spring 2022 | | The Arch Alliance | | Confirmed |
| NPQSL, Rugby | Autumn 2022 | | Futures Teaching Alliance | | Confirmed |
| NPQSL, Sale | Autumn 2022 | | The Dean Trust Teaching School | | Confirmed |
| NPQSL, Sale | Autumn 2022 | | The Dean Trust Teaching School | | Confirmed |
| NPQSL, Sale | Spring 2022 | | The Dean Trust/TTSA | | Confirmed |
| NPQSL, Sale | Autumn 2022 | | The Dean Trust Teaching School | | Confirmed |
| NPQSL, Sale | Spring 2022 | | The Dean Trust/TTSA | | Confirmed |
| NPQSL, Sawbridgeworth | Autumn 2022 | | Alban TSH | | Confirmed |
| NPQSL, Sheffield | Autumn 2022 | | South Yorkshire Teaching Hub | | Confirmed |
| NPQSL, Sheffield | Spring 2022 | | South Yorkshire Teaching Hub | | Confirmed |
| NPQSL, Smethwick | Autumn 2022 | | Victoria Academies Trust | | Confirmed |
| NPQSL, Smethwick | Spring 2022 | | Victoria Academies Trust | | Confirmed |
| NPQSL, South Benfleet | Autumn 2022 | | Benfleet TSA | | Confirmed |
| NPQSL, South Benfleet | Spring 2022 | | Benfleet TSA | | Confirmed |
| NPQSL, South Benfleet | Spring 2022 | | Benfleet TSA | | Confirmed |
| NPQSL, Southampton | Spring 2022 | | HISP Teaching School Hub | | Confirmed |
| NPQSL, Southampton | Autumn 2022 | | HISP Teaching School Hub | | Confirmed |
| NPQSL, Southport | Autumn 2022 | | Rainbow TSH | | Confirmed |
| NPQSL, St Austell | Spring 2022 | | | | Confirmed |
| NPQSL, St Austell | Autumn 2022 | | Aspire Academy Trust | | Confirmed |
| NPQSL, St Austell | Autumn 2022 | | Aspire Academy Trust | | Confirmed |
| NPQSL, St Helens | Spring 2022 | | Rainbow TSH | | Confirmed |
| NPQSL, St Helens | Spring 2022 | | Rainbow TSH | | Dependent on candidate numbers |
| NPQSL, St Helens | Autumn 2022 | | Rainbow TSH | | Confirmed |
| NPQSL, St Neots | Autumn 2022 | | Diamond Education and Professional Learning | | Confirmed |
| NPQSL, St Neots | Spring 2022 | | Diamond Education and Professional Learning | | Confirmed |
| NPQSL, St. Albans | Autumn 2022 | | Alban TSH | | Confirmed |
| NPQSL, Stafford | Spring 2022 | | Shaw Education Trust | | Confirmed |
| NPQSL, Stafford | Spring 2022 | | Shaw Education Trust | | Confirmed |
| NPQSL, Stoke on Trent | Spring 2022 | | The Golden Thread TSH | | Confirmed |
| NPQSL, Stoke on Trent | Spring 2022 | | The Golden Thread TSH | | Confirmed |
| NPQSL, Stotfold | Autumn 2022 | | Chiltern TSH | | Confirmed |
| NPQSL, Swindon | Autumn 2022 | | St Joseph's Catholic College | | Confirmed |
| NPQSL, Tarporley | Autumn 2022 | | Cheshire TSH | | Confirmed |
| NPQSL, Tarporley | Spring 2022 | | Cheshire TSH | | Confirmed |
| NPQSL, Tarporley | Autumn 2022 | | Cheshire TSH | | Confirmed |
| NPQSL, Taunton | Autumn 2022 | | | | Confirmed |
| NPQSL, Warrington | Spring 2022 | | Generate TSH | | Confirmed |
| NPQSL, Warrington | Autumn 2022 | | Generate TSH | | Confirmed |
| NPQSL, Warwick | Spring 2022 | | Futures Teaching Alliance | | Confirmed |
| NPQSL, Warwick | Spring 2022 | | Community Academies Trust Teaching School (CATTS) | | Confirmed |
| NPQSL, Warwick | Autumn 2022 | | Futures Teaching Alliance | | Confirmed |
| NPQSL, Warwick | Spring 2022 | | Futures Teaching Alliance | | Confirmed |
| NPQSL, Wellingborough | Spring 2022 | | Hatton Academies Trust | | Confirmed |
| NPQSL, Wellingborough | Autumn 2022 | | Hatton Academies Trust | | Confirmed |
| NPQSL, Widnes | Spring 2022 | | Generate TSH | | Confirmed |
| NPQSL, Widnes | Autumn 2022 | | Generate TSH | | Confirmed |
| NPQSL, Wigan | Spring 2022 | | Generate TSH | | Confirmed |
| NPQSL, Wolverhampton | Autumn 2022 | | ConnectEd Partnership | | Confirmed |
| NPQSL, Wolverhampton | Spring 2022 | | ConnectEd Partnership | | Confirmed |
| NPQSL, Woodford Green | Autumn 2022 | | Strive4 Academy Trust, Redbridge | | Confirmed |
| NPQSL, Woodford Green | Spring 2022 | | Strive4 Academy Trust, Redbridge | | Confirmed |
| NPQSL, Woodford Green | Spring 2022 | | Strive4 Academy Trust, Redbridge | | Confirmed |
| NPQSL, Woodford Green | Autumn 2022 | | Strive4 Academy Trust, Redbridge | | Confirmed |
| NPQSL, Worthing | Autumn 2022 | | GLF West Sussex TSH | | Confirmed |
NPQLBC Groups
| Qualification, location | Cohort | Region | Partner | Venue | Status |
| --- | --- | --- | --- | --- | --- |
| NPQLBC, Amersham | Autumn 2022 | | Astra TSH | | Confirmed |
| NPQLBC, Barnet | Autumn 2022 | | Bellevue Place Education Trust | | Confirmed |
| NPQLBC, Bedford | Autumn 2022 | | Chiltern TSH | | Confirmed |
| NPQLBC, Benfleet | Autumn 2022 | | Benfleet TSA | | Confirmed |
| NPQLBC, Birmingham | Autumn 2022 | | Bishop Challoner Training School Alliance | | Confirmed |
| NPQLBC, Birmingham | Spring 2022 | | Bishop Challoner Training School Alliance | | Confirmed |
| NPQLBC, Blackpool | Autumn 2022 | | Embrace TSH | | Confirmed |
| NPQLBC, Bolton | Autumn 2022 | | Teach Heart Alliance | | Confirmed |
| NPQLBC, Bolton | Spring 2022 | | Teach Heart Alliance | | Confirmed |
| NPQLBC, Bootle | Autumn 2022 | | Rainbow TSH | | Confirmed |
| NPQLBC, Bristol | Spring 2022 | | | | Confirmed |
| NPQLBC, Buckingham | Spring 2022 | | Astra TSH | | Confirmed |
| NPQLBC, Carlisle | Autumn 2022 | | | | Confirmed |
| NPQLBC, Carlisle | Autumn 2022 | | | | Confirmed |
| NPQLBC, Colchester | Spring 2022 | | Alpha TSH | | Confirmed |
| NPQLBC, Colchester | Autumn 2022 | | Alpha TSH | | Confirmed |
| NPQLBC, Coventry | Autumn 2022 | | Futures Teaching Alliance | | Confirmed |
| NPQLBC, Exeter | Autumn 2022 | | | | Confirmed |
| NPQLBC, Exeter | Autumn 2022 | | | | Confirmed |
| NPQLBC, Gloucester | Autumn 2022 | | | | Confirmed |
| NPQLBC, Gloucester | Autumn 2022 | | Churchdown School Academy | | Confirmed |
| NPQLBC, Golborne | Autumn 2022 | | Generate TSH | | Confirmed |
| NPQLBC, Gravesend | Autumn 2022 | | Aletheia Anglican Academies Trust | | Confirmed |
| NPQLBC, Halifax | Autumn 2022 | | The Halifax Academy | | Confirmed |
| NPQLBC, Haslingden | Autumn 2022 | | Embrace TSH | | Confirmed |
| NPQLBC, Highcliffe | Autumn 2022 | | HISP Teaching School Hub | | Confirmed |
| NPQLBC, Hitchin | Spring 2022 | | Chiltern TSH | | Confirmed |
| NPQLBC, Hull | Autumn 2022 | | | | Confirmed |
| NPQLBC, Hull | Autumn 2022 | | Blueprint Alliance | | Confirmed |
| NPQLBC, Isleworth | Autumn 2022 | | The Green School Trust | | Confirmed |
| NPQLBC, Kelsall | Spring 2022 | | Cheshire TSH | | Confirmed |
| NPQLBC, Leatherhead | Spring 2022 | | The Howard Partnership Trust | | Confirmed |
| NPQLBC, Leatherhead | Autumn 2022 | | The Howard Partnership Trust | | Confirmed |
| NPQLBC, Leatherhead | Autumn 2022 | | The Howard Partnership Trust | | Confirmed |
| NPQLBC, Leeds | Spring 2022 | | | | Confirmed |
| NPQLBC, Liverpool | Spring 2022 | | Rainbow TSH | | Confirmed |
| NPQLBC, Liverpool | Autumn 2022 | | Rainbow TSH | | Confirmed |
| NPQLBC, London | Spring 2022 | | London South TSH | | Confirmed |
| NPQLBC, Macclesfield | Autumn 2022 | | Cheshire TSH | | Confirmed |
| NPQLBC, Middlesbrough | Spring 2022 | | Nicholas Postgate Catholic Academy Trust | | Confirmed |
| NPQLBC, Middlesbrough | Autumn 2022 | | Nicholas Postgate Catholic Academy Trust | | Confirmed |
| NPQLBC, Milton Keynes | Spring 2022 | | Chiltern TSH | | Confirmed |
| NPQLBC, Milton Keynes | Autumn 2022 | | Chiltern TSH | | Confirmed |
| NPQLBC, Newbury | Spring 2022 | | The Downland Alliance | | Confirmed |
| NPQLBC, Newbury | Autumn 2022 | | The Downland Alliance | | Confirmed |
| NPQLBC, Newcastle | Autumn 2022 | | | | Confirmed |
| NPQLBC, Newcastle | Autumn 2022 | | | | Confirmed |
| NPQLBC, Norwich | Autumn 2022 | | | | Confirmed |
| NPQLBC, Norwich | Autumn 2022 | | | | Confirmed |
| NPQLBC, Nottingham | Autumn 2022 | | Flying High TSH | | Confirmed |
| NPQLBC, Nottingham | Autumn 2022 | | | | Confirmed |
| NPQLBC, Peterborough | Autumn 2022 | | | | Confirmed |
| NPQLBC, Peterborough | Autumn 2022 | | | | Confirmed |
| NPQLBC, Polesworth | Autumn 2022 | | Community Academies Trust Teaching School (CATTS) | | Confirmed |
| NPQLBC, Polesworth | Spring 2022 | | Community Academies Trust Teaching School (CATTS) | | Confirmed |
| NPQLBC, Polesworth | Autumn 2022 | | Community Academies Trust Teaching School (CATTS) | | Confirmed |
| NPQLBC, Poole | Autumn 2022 | | | | Confirmed |
| NPQLBC, Poole | Autumn 2022 | | | | Confirmed |
| NPQLBC, Rugby | Autumn 2022 | | Futures Teaching Alliance | | Confirmed |
| NPQLBC, Sale | Autumn 2022 | | The Dean Trust Teaching School | | Confirmed |
| NPQLBC, Sale | Spring 2022 | | The Dean Trust/TTSA | | Confirmed |
| NPQLBC, Sheffield | Autumn 2022 | | | | Confirmed |
| NPQLBC, Sheffield | Autumn 2022 | | South Yorkshire Teaching Hub | | Confirmed |
| NPQLBC, Southampton | Spring 2022 | | HISP Teaching School Hub | | Confirmed |
| NPQLBC, Southampton | Autumn 2022 | | HISP Teaching School Hub | | Confirmed |
| NPQLBC, St Austell | Autumn 2022 | | Aspire Academy Trust | | Confirmed |
| NPQLBC, St Neots | Autumn 2022 | | Diamond Education and Professional Learning | | Confirmed |
| NPQLBC, St. Albans | Autumn 2022 | | Alban TSH | | Confirmed |
| NPQLBC, St. Albans | Spring 2022 | | Alban TSH | | Confirmed |
| NPQLBC, Stafford | Spring 2022 | | Shaw Education Trust | | Confirmed |
| NPQLBC, Stoke on Trent | Autumn 2022 | | The Golden Thread TSH | | Confirmed |
| NPQLBC, Stoke on Trent | Autumn 2022 | | The Golden Thread TSH | | Confirmed |
| NPQLBC, Stoke on Trent | Spring 2022 | | The Golden Thread TSH | | Confirmed |
| NPQLBC, Stotfold | Autumn 2022 | | Chiltern TSH | | Confirmed |
| NPQLBC, Swindon | Autumn 2022 | | St Joseph's Catholic College | | Confirmed |
| NPQLBC, Tarporley | Autumn 2022 | | Cheshire TSH | | Confirmed |
| NPQLBC, Tiverton | Autumn 2022 | | | | Confirmed |
| NPQLBC, Tiverton | Autumn 2022 | | | | Confirmed |
| NPQLBC, Wandsworth | Autumn 2022 | | GLF West Sussex TSH | | Confirmed |
| NPQLBC, Warwick | Spring 2022 | | Futures Teaching Alliance | | Confirmed |
| NPQLBC, Wigan | Spring 2022 | | Generate TSH | | Confirmed |
| NPQLBC, Wolverhampton | Autumn 2022 | | ConnectEd Partnership | | Confirmed |
| NPQLBC, Woodford Green | Spring 2022 | | Strive4 Academy Trust, Redbridge | | Confirmed |
| NPQLBC, Woodford Green | Autumn 2022 | | Strive4 Academy Trust, Redbridge | | Confirmed |
| NPQLBC, Worthing | Autumn 2022 | | GLF West Sussex TSH | | Confirmed |
| NPQLBC, York | Autumn 2022 | | | | Confirmed |
NPQLT Groups
| Qualification, location | Cohort | Region | Partner | Venue | Status |
| --- | --- | --- | --- | --- | --- |
| NPQLT, Amersham | Autumn 2022 | | Astra TSH | | Confirmed |
| NPQLT, Aylesbury | Autumn 2022 | | Astra TSH | | Confirmed |
| NPQLT, Bath | Autumn 2022 | | Palladian Academy Trust | | Confirmed |
| NPQLT, Bath | Autumn 2022 | | Palladian Academy Trust | | Confirmed |
| NPQLT, Bedford | Autumn 2022 | | Chiltern TSH | | Confirmed |
| NPQLT, Bedford | Spring 2022 | | Chiltern TSH | | Confirmed |
| NPQLT, Bedford | Autumn 2022 | | Chiltern TSH | | Confirmed |
| NPQLT, Benfleet | Autumn 2022 | | Benfleet TSA | | Confirmed |
| NPQLT, Benfleet | Autumn 2022 | | Benfleet TSA | | Confirmed |
| NPQLT, Birmingham | Autumn 2022 | | Bishop Challoner Training School Alliance | | Confirmed |
| NPQLT, Birmingham | Autumn 2022 | | Bishop Challoner Training School Alliance | | Confirmed |
| NPQLT, Birmingham | Spring 2022 | | Bishop Challoner Training School Alliance | | Confirmed |
| NPQLT, Bolton | Autumn 2022 | | Teach Heart Alliance | | Confirmed |
| NPQLT, Bolton | Spring 2022 | | Teach Heart Alliance | | Confirmed |
| NPQLT, Bolton | Spring 2022 | | Teach Heart Alliance | | Confirmed |
| NPQLT, Bournemouth | Spring 2022 | | | | Confirmed |
| NPQLT, Brighton | Autumn 2022 | | Citywide Alliance Schools Training | | Confirmed |
| NPQLT, Brighton | Spring 2022 | | Citywide Alliance Schools Training | | Confirmed |
| NPQLT, Bristol | Spring 2022 | | Five Counties Teaching School Hubs Alliance | | Confirmed |
| NPQLT, Buckingham | Spring 2022 | | Astra TSH | | Confirmed |
| NPQLT, Camden | Spring 2022 | | The Elliot Foundation Academies Trust | | Confirmed |
| NPQLT, Carlisle | Autumn 2022 | | | | Confirmed |
| NPQLT, Cheadle | Autumn 2022 | | The Golden Thread TSH | | Confirmed |
| NPQLT, Chester | Spring 2022 | | Cheshire TSH | | Confirmed |
| NPQLT, Colchester | Autumn 2022 | | Alpha TSH | | Confirmed |
| NPQLT, Colchester | Spring 2022 | | Alpha TSH | | Confirmed |
| NPQLT, Coventry | Autumn 2022 | | Futures Teaching Alliance | | Confirmed |
| NPQLT, Croydon | Autumn 2022 | | GLF West Sussex TSH | | Confirmed |
| NPQLT, Croydon | Autumn 2022 | | GLF West Sussex TSH | | Confirmed |
| NPQLT, Derby | Autumn 2022 | | | | Confirmed |
| NPQLT, Dorchester | Autumn 2022 | | Wessex MAT | | Confirmed |
| NPQLT, Exeter | Autumn 2022 | | | | Confirmed |
| NPQLT, Formby | Autumn 2022 | | Rainbow TSH | | Confirmed |
| NPQLT, Glossop | Autumn 2022 | | Stone Leadership | | Confirmed |
| NPQLT, Gloucester | Autumn 2022 | | Churchdown School Academy | | Confirmed |
| NPQLT, Golborne | Autumn 2022 | | Generate TSH | | Confirmed |
| NPQLT, Golborne | Autumn 2022 | | Generate TSH | | Confirmed |
| NPQLT, Gravesend | Spring 2022 | | Aletheia Anglican Academies Trust | | Confirmed |
| NPQLT, Gravesend | Autumn 2022 | | Aletheia Anglican Academies Trust | | Confirmed |
| NPQLT, Halifax | Autumn 2022 | | The Halifax Academy | | Confirmed |
| NPQLT, Halifax | Autumn 2022 | | The Halifax Academy | | Confirmed |
| NPQLT, Halifax | Spring 2022 | | The Halifax Academy | | Confirmed |
| NPQLT, Harrow | Autumn 2022 | | The Pegasus Partnership Trust | | Confirmed |
| NPQLT, Haslingden | Autumn 2022 | | Embrace TSH | | Confirmed |
| NPQLT, Hitchin | Spring 2022 | | Chiltern TSH | | Confirmed |
| NPQLT, Hitchin | Autumn 2022 | | Alban TSH | | Confirmed |
| NPQLT, Hitchin | Spring 2022 | | Alban TSH | | Confirmed |
| NPQLT, Horsham | Autumn 2022 | | GLF West Sussex TSH | | Confirmed |
| NPQLT, Hull | Autumn 2022 | | Blueprint Alliance | | Confirmed |
| NPQLT, Isleworth | Autumn 2022 | | The Green School Trust | | Confirmed |
| NPQLT, Kingston upon Hull | Spring 2022 | | Blueprint Alliance | | Confirmed |
| NPQLT, Knutsford | Spring 2022 | | The Learning Alliance | | Confirmed |
| NPQLT, Knutsford | Autumn 2022 | | The Learning Alliance | | Confirmed |
| NPQLT, Leatherhead | Spring 2022 | | The Howard Partnership Trust | | Confirmed |
| NPQLT, Leatherhead | Autumn 2022 | | The Howard Partnership Trust | | Confirmed |
| NPQLT, Leeds | Autumn 2022 | | | | Confirmed |
| NPQLT, Leyland | Autumn 2022 | | Embrace TSH | | Confirmed |
| NPQLT, Liverpool | Autumn 2022 | | Rainbow TSH | | Confirmed |
| NPQLT, London | Spring 2022 | | London South TSH | | Confirmed |
| NPQLT, London | Autumn 2022 | | Bellevue Place Education Trust | | Confirmed |
| NPQLT, Macclesfield | Spring 2022 | | Cheshire TSH | | Confirmed |
| NPQLT, Macclesfield | Autumn 2022 | | Cheshire TSH | | Confirmed |
| NPQLT, Middlesbrough | Autumn 2022 | | Park End Primary School | | Confirmed |
| NPQLT, Middlesbrough | Spring 2022 | | Park End Primary School | | Confirmed |
| NPQLT, Middlesbrough | Spring 2022 | | Nicholas Postgate Catholic Academy Trust | | Confirmed |
| NPQLT, Middlesbrough | Autumn 2022 | | Nicholas Postgate Catholic Academy Trust | | Confirmed |
| NPQLT, Milton Keynes | Autumn 2022 | | Chiltern TSH | | Confirmed |
| NPQLT, Milton Keynes | Autumn 2022 | | Chiltern TSH | | Confirmed |
| NPQLT, Milton Keynes | Spring 2022 | | Chiltern TSH | | Confirmed |
| NPQLT, Newbury | Autumn 2022 | | The Downland Alliance | | Confirmed |
| NPQLT, Newbury | Spring 2022 | | The Downland Alliance | | Confirmed |
| NPQLT, Newbury | Autumn 2022 | | The Downland Alliance | | Confirmed |
| NPQLT, Newcastle | Autumn 2022 | | | | Confirmed |
| NPQLT, Norwich | Autumn 2022 | | | | Confirmed |
| NPQLT, Nottingham | Autumn 2022 | | Flying High TSH | | Confirmed |
| NPQLT, Oxford | Autumn 2022 | | OTSA (Oxfordshire) | | Confirmed |
| NPQLT, Peterborough | Autumn 2022 | | | | Confirmed |
| NPQLT, Plymouth | Autumn 2022 | | | | Confirmed |
| NPQLT, Polesworth | Autumn 2022 | | Community Academies Trust Teaching School (CATTS) | | Confirmed |
| NPQLT, Polesworth | Autumn 2022 | | Community Academies Trust Teaching School (CATTS) | | Confirmed |
| NPQLT, Portsmouth | Autumn 2022 | | HISP Teaching School Hub | | Confirmed |
| NPQLT, Preston | Autumn 2022 | | | | Confirmed |
| NPQLT, Rochdale | Spring 2022 | | The Arch Alliance | | Confirmed |
| NPQLT, Rochdale | Autumn 2022 | | The Arch Alliance | | Confirmed |
| NPQLT, Rugby | Autumn 2022 | | Futures Teaching Alliance | | Confirmed |
| NPQLT, Sale | Autumn 2022 | | The Dean Trust Teaching School | | Confirmed |
| NPQLT, Sale | Spring 2022 | | The Dean Trust Teaching School | | Confirmed |
| NPQLT, Sale | Spring 2022 | | The Dean Trust/TTSA | | Confirmed |
| NPQLT, Sale | Autumn 2022 | | The Dean Trust Teaching School | | Confirmed |
| NPQLT, Sheffield | Autumn 2022 | | South Yorkshire Teaching Hub | | Confirmed |
| NPQLT, Sheffield | Spring 2022 | | South Yorkshire Teaching Hub | | Confirmed |
| NPQLT, Smethwick | Spring 2022 | | Victoria Academies Trust | | Confirmed |
| NPQLT, Smethwick | Autumn 2022 | | Victoria Academies Trust | | Confirmed |
| NPQLT, South Benfleet | Spring 2022 | | Benfleet TSA | | Confirmed |
| NPQLT, Southampton | Spring 2022 | | HISP Teaching School Hub | | Confirmed |
| NPQLT, Southampton | Autumn 2022 | | HISP Teaching School Hub | | Confirmed |
| NPQLT, Southport | Spring 2022 | | Rainbow TSH | | Confirmed |
| NPQLT, St Austell | Autumn 2022 | | Aspire Academy Trust | | Confirmed |
| NPQLT, St Helens | Autumn 2022 | | Rainbow TSH | | Confirmed |
| NPQLT, St Helens | Spring 2022 | | Rainbow TSH | | Confirmed |
| NPQLT, St Neots | Spring 2022 | | Diamond Education and Professional Learning | | Confirmed |
| NPQLT, St Neots | Autumn 2022 | | Diamond Education and Professional Learning | | Confirmed |
| NPQLT, St Neots | Autumn 2022 | | Diamond Education and Professional Learning | | Confirmed |
| NPQLT, St. Albans | Spring 2022 | | Alban TSH | | Confirmed |
| NPQLT, St. Albans | Autumn 2022 | | Alban TSH | | Confirmed |
| NPQLT, St. Albans | Autumn 2022 | | Alban TSH | | Confirmed |
| NPQLT, Stafford | Spring 2022 | | Shaw Education Trust | | Confirmed |
| NPQLT, Stafford | Spring 2022 | | Shaw Education Trust | | Confirmed |
| NPQLT, Stevenage | Autumn 2022 | | Chiltern TSH | | Confirmed |
| NPQLT, Stevenage | Spring 2022 | | Chiltern TSH | | Confirmed |
| NPQLT, Stoke on Trent | Spring 2022 | | The Golden Thread TSH | | Confirmed |
| NPQLT, Stoke on Trent | Autumn 2022 | | The Golden Thread TSH | | Confirmed |
| NPQLT, Stoke on Trent | Spring 2022 | | The Golden Thread TSH | | Confirmed |
| NPQLT, Stotfold | Autumn 2022 | | Chiltern TSH | | Confirmed |
| NPQLT, Tarporley | Autumn 2022 | | Cheshire TSH | | Confirmed |
| NPQLT, Taunton | Autumn 2022 | | | | Confirmed |
| NPQLT, Telford | Spring 2022 | | Community Academies Trust Teaching School (CATTS) | | Confirmed |
| NPQLT, Warrington | Spring 2022 | | Generate TSH | | Confirmed |
| NPQLT, Warrington | Spring 2022 | | Generate TSH | | Confirmed |
| NPQLT, Warrington | Autumn 2022 | | Generate TSH | | Confirmed |
| NPQLT, Warwick | Spring 2022 | | Futures Teaching Alliance | | Confirmed |
| NPQLT, Warwick | Autumn 2022 | | Futures Teaching Alliance | | Confirmed |
| NPQLT, Warwick | Spring 2022 | | Futures Teaching Alliance | | Confirmed |
| NPQLT, Welwyn Garden City | Spring 2022 | | Alban TSH | | Confirmed |
| NPQLT, Widnes | Spring 2022 | | Rainbow TSH | | Confirmed |
| NPQLT, Wirral | Autumn 2022 | | Rainbow TSH | | Confirmed |
| NPQLT, Wolverhampton | Autumn 2022 | | ConnectEd Partnership | | Confirmed |
| NPQLT, Woodford Green | Spring 2022 | | Strive4 Academy Trust, Redbridge | | Confirmed |
| NPQLT, Woodford Green | Autumn 2022 | | Strive4 Academy Trust, Redbridge | | Confirmed |
| NPQLT, York | Autumn 2022 | | | | Confirmed |
NPQLTD Groups
| Qualification, location | Cohort | Region | Partner | Venue | Status |
| --- | --- | --- | --- | --- | --- |
| NPQLTD, Aylesbury | Autumn 2022 | | Astra TSH | | Confirmed |
| NPQLTD, Bedford | Autumn 2022 | | Chiltern TSH | | Confirmed |
| NPQLTD, Benfleet | Autumn 2022 | | Benfleet TSA | | Confirmed |
| NPQLTD, Birkenhead | Autumn 2022 | | Rainbow TSH | | Confirmed |
| NPQLTD, Birmingham | Autumn 2022 | | Bishop Challoner Training School Alliance | | Confirmed |
| NPQLTD, Birmingham | Spring 2022 | | Bishop Challoner Training School Alliance | | Confirmed |
| NPQLTD, Bolton | Autumn 2022 | | Teach Heart Alliance | | Confirmed |
| NPQLTD, Bolton | Spring 2022 | | Teach Heart Alliance | | Confirmed |
| NPQLTD, Bradford | Spring 2022 | | | | Confirmed |
| NPQLTD, Bristol | Spring 2022 | | | | Confirmed |
| NPQLTD, Buckingham | Spring 2022 | | Astra TSH | | Confirmed |
| NPQLTD, Cheadle | Autumn 2022 | | The Golden Thread TSH | | Confirmed |
| NPQLTD, Colchester | Spring 2022 | | Alpha TSH | | Confirmed |
| NPQLTD, Colchester | Autumn 2022 | | Alpha TSH | | Confirmed |
| NPQLTD, Crewe | Spring 2022 | | The Golden Thread TSH | | Confirmed |
| NPQLTD, Halifax | Autumn 2022 | | The Halifax Academy | | Confirmed |
| NPQLTD, Harrow | Autumn 2022 | | The Pegasus Partnership Trust | | Confirmed |
| NPQLTD, Haywards Heath | Autumn 2022 | | GLF West Sussex TSH | | Confirmed |
| NPQLTD, Hitchin | Spring 2022 | | Chiltern TSH | | Confirmed |
| NPQLTD, Holmes Chapel | Autumn 2022 | | Cheshire TSH | | Confirmed |
| NPQLTD, Holmes Chapel | Spring 2022 | | Cheshire TSH | | Confirmed |
| NPQLTD, Knutsford | Autumn 2022 | | The Learning Alliance | | Confirmed |
| NPQLTD, Leatherhead | Spring 2022 | | The Howard Partnership Trust | | Confirmed |
| NPQLTD, Leatherhead | Autumn 2022 | | The Howard Partnership Trust | | Confirmed |
| NPQLTD, Leyland | Autumn 2022 | | Embrace TSH | | Confirmed |
| NPQLTD, Liverpool | Spring 2022 | | Rainbow TSH | | Confirmed |
| NPQLTD, Liverpool | Spring 2022 | | Rainbow TSH | | Confirmed |
| NPQLTD, Liverpool | Autumn 2022 | | Rainbow TSH | | Confirmed |
| NPQLTD, London | Spring 2022 | | | | Confirmed |
| NPQLTD, Luton | Autumn 2022 | | Chiltern TSH | | Confirmed |
| NPQLTD, Maidstone | Spring 2022 | | | | Confirmed |
| NPQLTD, Middlesbrough | Spring 2022 | | Nicholas Postgate Catholic Academy Trust | | Confirmed |
| NPQLTD, Middlesbrough | Spring 2022 | | Park End Primary School | | Confirmed |
| NPQLTD, Middlesbrough | Autumn 2022 | | Nicholas Postgate Catholic Academy Trust | | Confirmed |
| NPQLTD, Milton Keynes | Spring 2022 | | Chiltern TSH | | Confirmed |
| NPQLTD, Milton Keynes | Autumn 2022 | | Chiltern TSH | | Confirmed |
| NPQLTD, Newbury | Autumn 2022 | | The Downland Alliance | | Confirmed |
| NPQLTD, Polesworth | Spring 2022 | | Community Academies Trust Teaching School (CATTS) | | Confirmed |
| NPQLTD, Polesworth | Autumn 2022 | | Community Academies Trust Teaching School (CATTS) | | Confirmed |
| NPQLTD, Rugby | Autumn 2022 | | Futures Teaching Alliance | | Confirmed |
| NPQLTD, Sale | Autumn 2022 | | The Dean Trust Teaching School | | Confirmed |
| NPQLTD, Sale | Spring 2022 | | The Dean Trust/TTSA | | Confirmed |
| NPQLTD, Southampton | Autumn 2022 | | HISP Teaching School Hub | | Confirmed |
| NPQLTD, Southampton | Spring 2022 | | | | Confirmed |
| NPQLTD, St Austell | Autumn 2022 | | Aspire Academy Trust | | Confirmed |
| NPQLTD, St. Albans | Autumn 2022 | | Alban TSH | | Confirmed |
| NPQLTD, St. Albans | Spring 2022 | | Alban TSH | | Confirmed |
| NPQLTD, Stoke on Trent | Spring 2022 | | The Golden Thread TSH | | Confirmed |
| NPQLTD, Uxbridge | Spring 2022 | | The Elliot Foundation Academies Trust | | Confirmed |
| NPQLTD, Warrington | Autumn 2022 | | Generate TSH | | Confirmed |
| NPQLTD, Warrington | Spring 2022 | | Generate TSH | | Confirmed |
| NPQLTD, Warrington | Spring 2022 | | Generate TSH | | Confirmed |
| NPQLTD, Warwick | Autumn 2022 | | Futures Teaching Alliance | | Confirmed |
| NPQLTD, Warwick | Spring 2022 | | Futures Teaching Alliance | | Confirmed |
| NPQLTD, Wolverhampton | Autumn 2022 | | ConnectEd Partnership | | Confirmed |
| NPQLTD, Woodford Green | Autumn 2022 | | Strive4 Academy Trust, Redbridge | | Confirmed |