At a glance

Course duration
12 Months

Face-to-face Events
3

Online learning
34 hours

Coaching
5 hours

Total Learning Hours
74 hours
What are the benefits?
The fully blended learning approach combined with performance coaching and enrichment activities make this an exciting and valuable opportunity for those who have, or are aspiring to have, responsibilities for leading the development and improvement of behaviour management and culture across their school.

The NPQLBC qualification is worth 40 Master's credits and can act as a springboard onto Liverpool Hope University's MA in Leading in Education or the MBA in Educational Leadership.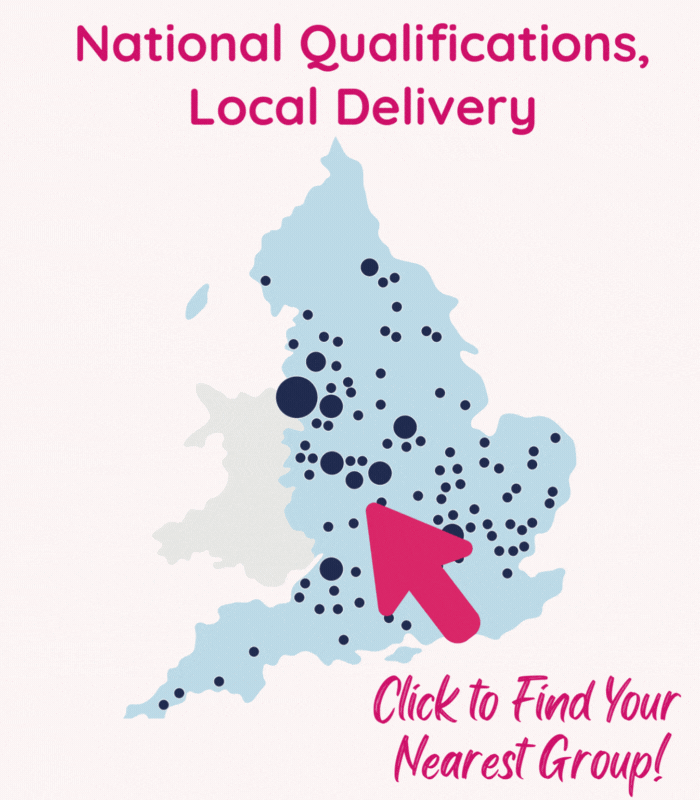 Benefits for participants
Become adept in ensuring good behaviour and a culture of high expectations and learning are maintained across the school
Develop expertise across a number of specialist areas related to their role (e.g. behaviour systems)
Purpose-built virtual learning environment enabled for mobiles and tablets
Support to pass the final assessment
Content contextualised for your locality and updated to reflect national developments and legislation
Facilitation and support from serving school leaders in outstanding schools and delivery at local venues
Benefits for Schools
Regular progress updates for mentors and headteachers
Support succession of school leaders and build a cohesive, impact-focused school leadership team
A professionally aware and informed leader who can make evidence-based decisions to implement proven behaviour management processes and a culture of high expectations within your school
The ability to effectively evaluate current approaches to behaviour management, to make informed decisions about any necessary changes, and to effectively implement those changes
"I would like to express how delighted we are as a school with the NPQ programme so far. I have two members of staff participating and the skills and knowledge they have gained so far is incredible."
Rebecca Lyon | Headteacher | Barkston & Syston CoE Primary School
Who is it for?
NPQ for Leading Behaviour and Culture (NPQLBC) is suitable for teachers who have, or are aspiring to have, responsibilities for leading behaviour and/or supporting pupil wellbeing in their school.

Leading behaviour and culture is complex and professionals looking to lead in this area need to have expertise across a number of specialist areas related to their role (e.g. behaviour systems) and in approaches that, through working with their colleagues, enable their school to keep improving (e.g. professional development and implementation).
NPQLBC Qualification Structure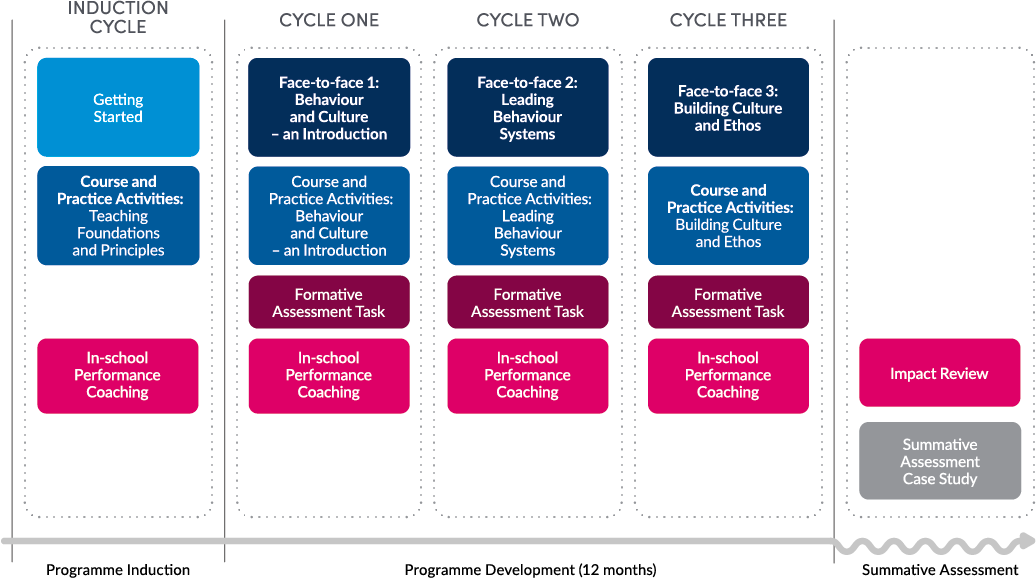 How is NPQLBC delivered?
NPQLBC makes use of a blended delivery model consisting of face-to-face events, online study, webinars and coaching
Face-to-Face
NPQLBC participants will attend 3 face-to-face events via the blended delivery model. Our nationwide delivery partnership network allows us to bring face-to-face training to a training centre in your region, facilitated by experienced school leaders and facilitators.
Online Learning
Participants access online learning and support via our virtual learning environment (VLE) Canvas. Through Canvas, participants are able to engage with their learning communities of peers and access multimedia content. They can also access research and expert-led school practice aligned to the curriculum content for the qualification and receive high-quality feedback from experienced performance coaches.
How to apply
We are now accepting applications for the Spring 2024 NPQLBC Cohort. Click below to apply.
Related Courses and Content