National Professional Qualification
for Leading Teaching (NPQLT)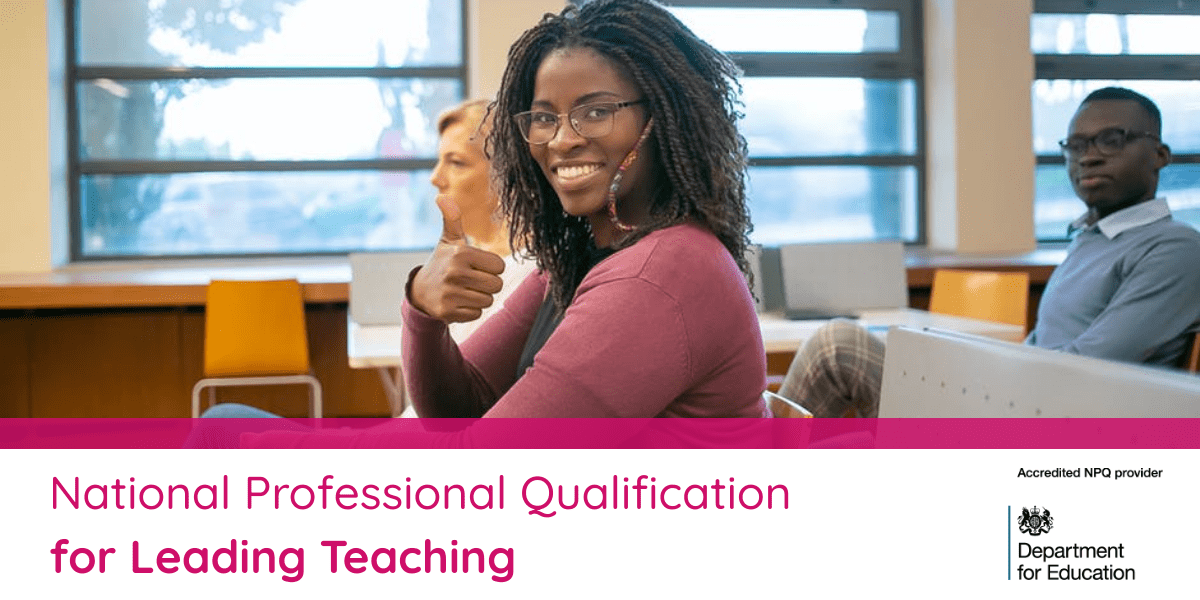 National Professional Qualification for Leading Teaching (NPQLT)
NPQLT gives participants all of the essential knowledge, skills and concepts that underpin the successful leadership of teaching. Participants will cover 'learn that' and 'learn how to' statements in nine areas:
1 – Teaching
2 – School Culture
3 – How Pupils Learn
4 – Subject and Curriculum
5 – Classroom Practice
6 – Adaptive Teaching
7 – Assessment
8 – Professional Development
9 – Implementation

See NPQLT Framework tab for full programme content.
What are the benefits?
The fully blended learning approach combined with performance coaching and enrichment activities make this an exciting and valuable opportunity for those who have, or are aspiring to have, responsibilities for leading teaching in a subject, year group, key stage or phase.
The NPQLT qualification is worth 30 Master's credits and can act as a springboard onto Liverpool Hope University's MA in Leading in Education or the MBA in Educational Leadership.
Benefits for Participants
Become adept at supporting effective teaching across school
Develop expertise across a number of specialist areas related to their role (e.g. curriculum and assessment)
Purpose-built virtual learning environment enabled for mobiles and tablets
Guaranteed support to pass the final assessment
Content contextualised for your locality and updated to reflect national developments and legislation
Facilitation and support from serving school leaders in outstanding schools and delivery at local venues
Benefits for Schools
Regular progress updates for mentors and headteachers
Support succession of school leaders and build a cohesive, impact-focused school leadership team
A professionally aware and informed leader who can make evidence-based decisions and approach the leading of teaching in an effective and efficient manner
The ability to review and evaluate practice in order to bring about change and get the best outcomes for young people and staff within the organisation

How is NPQLT delivered?
NPQLT makes use of a blended delivery model consisting of face-to-face events, online study, webinars and coaching.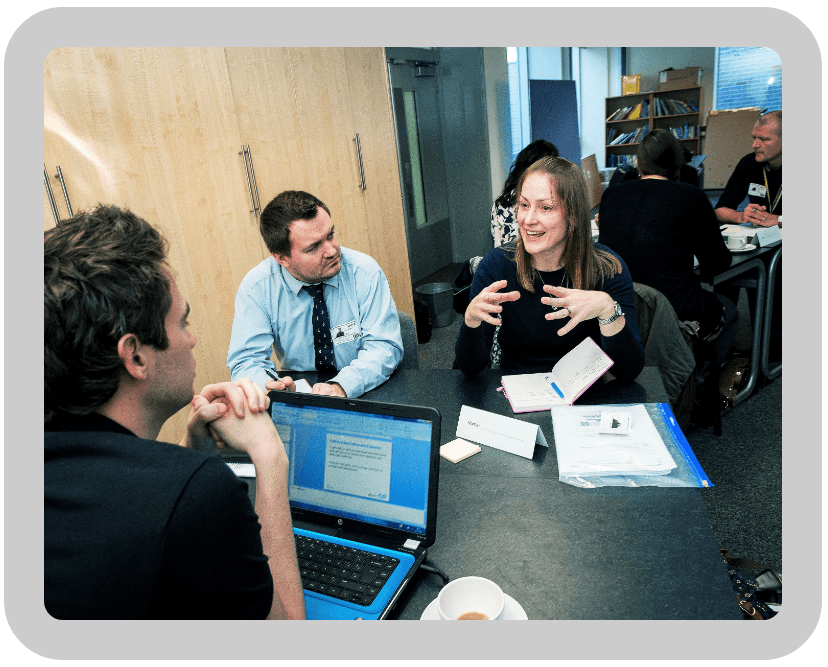 NPQLT participants will attend 3 face-to-face events via the blended delivery model. Our nationwide partnership delivery network allows us to bring face-to-face training to a school near you and facilitated by local school leaders.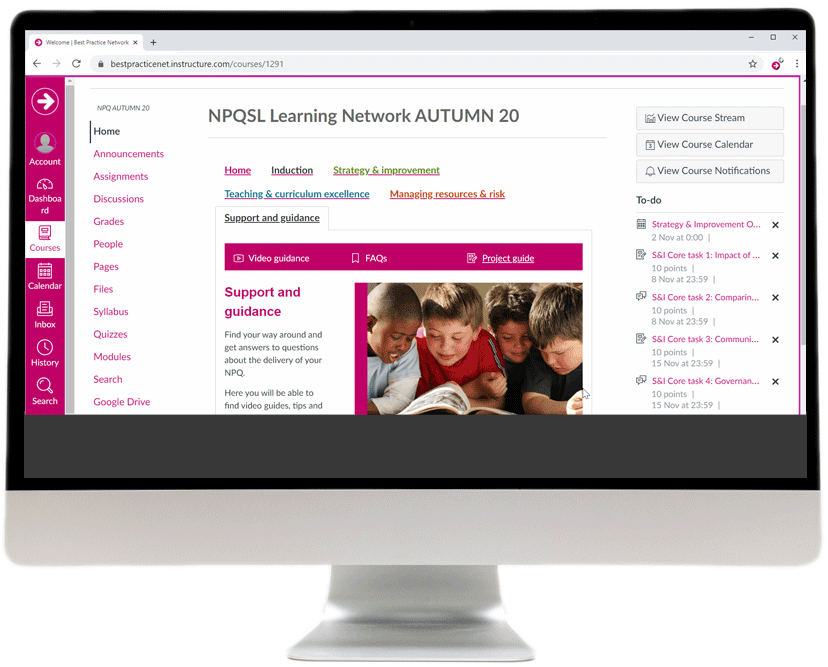 Participants access online learning and support via our virtual learning environment (VLE) Canvas. Through Canvas, participants are able to engage with learning communities of peers and access multimedia content. They can also access research and expert school-led practice aligned to the curriculum content for the qualification and receive high-quality feedback from experienced online mentors and in-school coaches.
Leadership Mentor
The leadership mentor is a participant's main point of contact for the duration of the NPQLT. Their role is to support a participants progress and development through the programme. They will respond to practice task activities completed for each online course and provide challenge and feedback on each of the formative assessment tasks following their completion. The leadership mentor will monitor progress and development of their group members and with the in-school performance coach, prior to final assessment, will undertake a virtual individual impact review.
In-school Performance Coach
The in-school performance coach, nominated by the participant's school, will offer support, guidance and challenge to a participant through six planned coaching sessions. They will provide feedback following their completion of formative assessment tasks and monitor and support participant progress through the programme. Prior to final assessment, they will undertake a virtual impact review together with the leadership mentor and participant. See the In-School Performance Coach guide for more information.
NPQLT Qualification Structure

Who is this for?
The NPQLT is for teachers who have, or are aspiring to have, responsibilities for leading teaching in a subject, year group, key stage or phase.
Leading teaching is complex. Although the role varies, many phase leaders, key stage leaders, heads of department (or similar titles) are considered to be part of the middle leadership team. They often directly manage a team of teachers and their work is focussed on supporting effective teaching across the school.
Requirements
Applicants must have completed 2 full years of teaching following achieving QTS/QTLS/Level 5 (or equivalent) qualification .
All applicants must have either QTS, QTLS, a Level 5 (or higher) qualification (any subject), or an international equivalent (see below).
If do not have QTS or QTLS, you will need to have completed a Level 5 qualification (any subject).
What does it cost?
The National Professional Qualification for Leading Teaching (NPQLT) costs £895 plus VAT if applicable.
VAT will not be applied to DfE funded candidates or state-funded schools.
Scholarships
Teachers and leaders employed in state funded schools and state funded organisations that offer 16-19 places in England
will be able to access fully funded DfE NPQ scholarships for the Spring 2022 NPQ Intake.
The scholarships cover the full cost of the qualification and there is no limit to how many scholarships a single school can access. Simply apply for NPQLT and we will apply for the scholarship on your behalf.
To view the full range of NPQ scholarships and funding pathways available please visit NPQ Funding 2021.
Access to funding remains conditional on successful verification of participants' registration information against Teaching Regulation Agency records, so you must ensure that the information supplied to your NPQ provider matches your teacher record. You can check and update your record via the Teaching Regulation Agency' Teacher Self-Service Portal.

PLEASE NOTE: the DfE will only fund an NPQ course for a participant once. This means that a participant who starts a course, and then withdraws or fails, will not be funded again for the same course. (NB: the DfE will fund participants for different NPQs if they meet the eligibility criteria).
The above does not apply to legacy NPQs, and any participant who has previously received NPQ funding for the 2017 suite of NPQs will be eligible for funding for the 2021 suite of NPQs (if they meet the eligibility criteria).
NPQLT Framework
The NPQ frameworks are based on a robust method of design and development, building on the evidence base and expert guidance already established in the ECF and the ITT Core Content Framework. The NPQ frameworks reflect the Teachers' Standards and Headteachers' Standards to ensure coherency with the requirements already used by the teaching profession.
Please see the NPQLT Framework below. If your computer or device does not support the Adobe plugin you can download the framework pdf here.
Next Steps
Applications are now closed for the Spring 2022 NPQ Intake. If you would like to join the Autumn 2022 NPQ Intake please register your interest.
You will need to identify and nominate a sponsor. This should be someone with a detailed and professional knowledge of the applicant's work, impact, professional characteristics, and leadership behaviours.
You will also need to identify an in-school performance coach who might be the same person as your sponsor. Please see In-School Performance Coach for more information about the role.