Course Duration
up to 12 months
Awards EY Teacher Status (EYTS)
Online Training & Setting Placements
Nine Live Training Days
Personal Tutor Support
What are the benefits?
Obtaining Early Years Teacher Status (EYTS) through Early Years Initial Teacher Training (EYITT) offers multiple benefits.
Become an Early Years Teacher - gain qualification to teach children from birth to five
Be a core element of your setting's team development
Train for free, thanks to the DfE funding, and get a £7,000 grant for your setting
Improve early years provision in your setting
Meet the high standards of employers in the early years sector
Increase children's life chances.
With the EYTS qualification, you can teach children up to the age of 5 in various settings, including private nurseries, children's centres, and reception classes in academies and independent schools.
Please note that leading teaching in reception classes in maintained schools requires additional qualifications, such as Qualified Teacher Status (QTS).
Attainment gap statistics

"29% of children start school without the basic skills they need to learn. For the most disadvantaged children, this grows to 43%."
Department for Education, 2018


"Disadvantaged children are 4 months behind at age of 5, 10 months behind by the age of 11, and 19 months behind when they reach 16."
Sutton Trust, 2020
"After completing EYITT I now want to become a senior or a room manager within my setting. The knowledge and experience I have gained from the course have given me the confidence to set these as my professional goals."
EYITT Graduate
What our EYITT trainees and graduates say
Hear directly from some of our EYITT participants and graduates about why they chose to complete EYITT and the impact it is having on them and their settings.
View our Early Years candidate case studies
National Early Years Teacher of the Year 2023 winners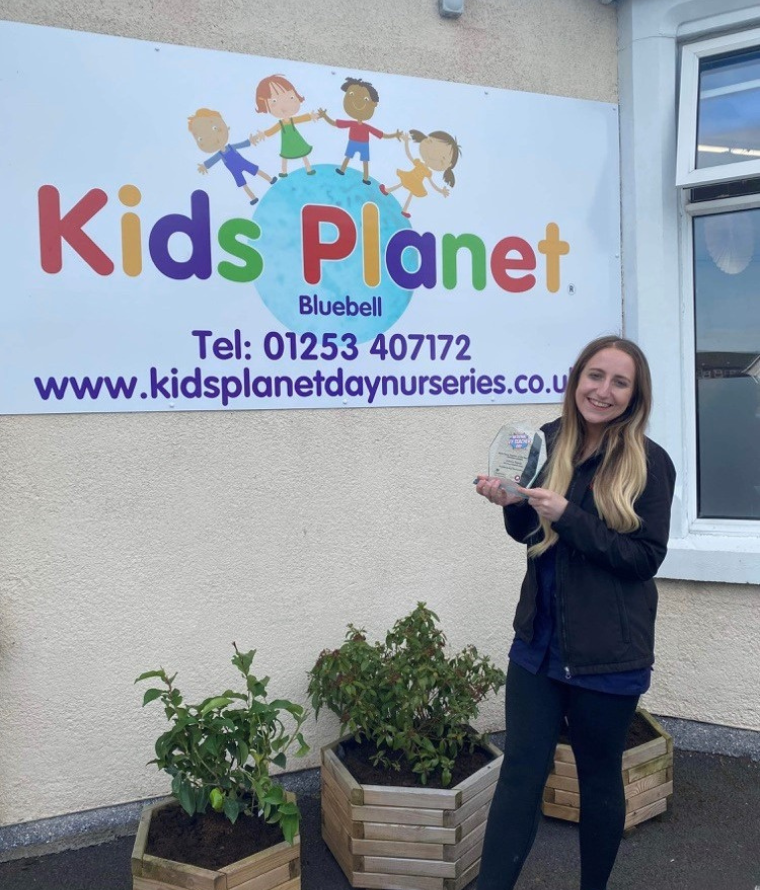 Jessica Reeds
National Early Years Teacher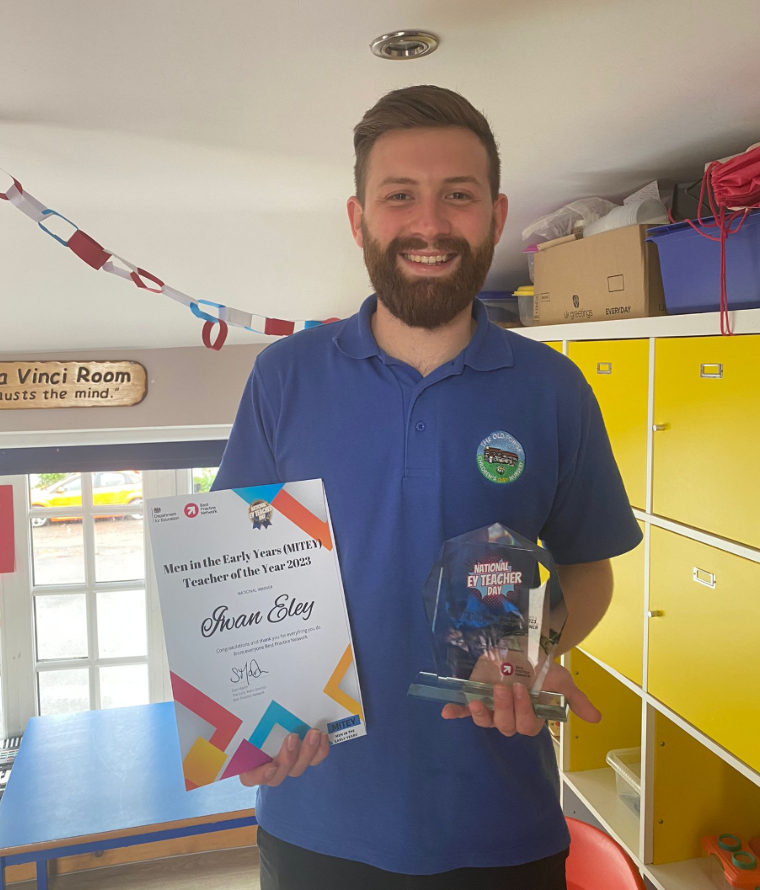 Iwan Eley
Men in the Early Years (MITEY)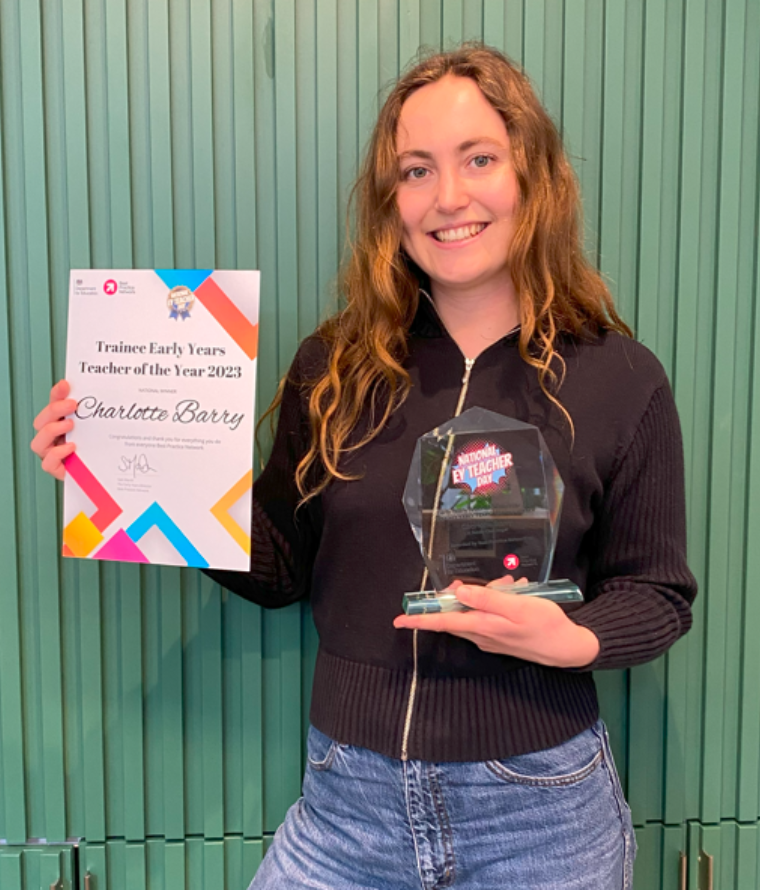 Charlotte Barry
Trainee Early Years Teacher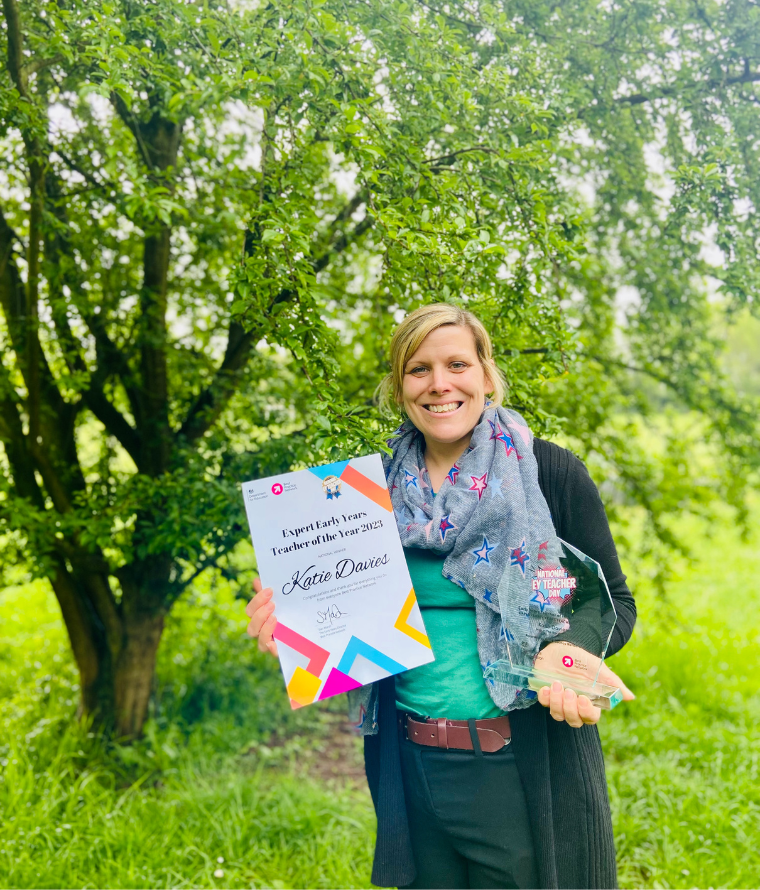 Katie Davies
Experienced Early Years Teacher
How to apply
We are accepting applications for the EYITT January 2024
Related Courses and Content