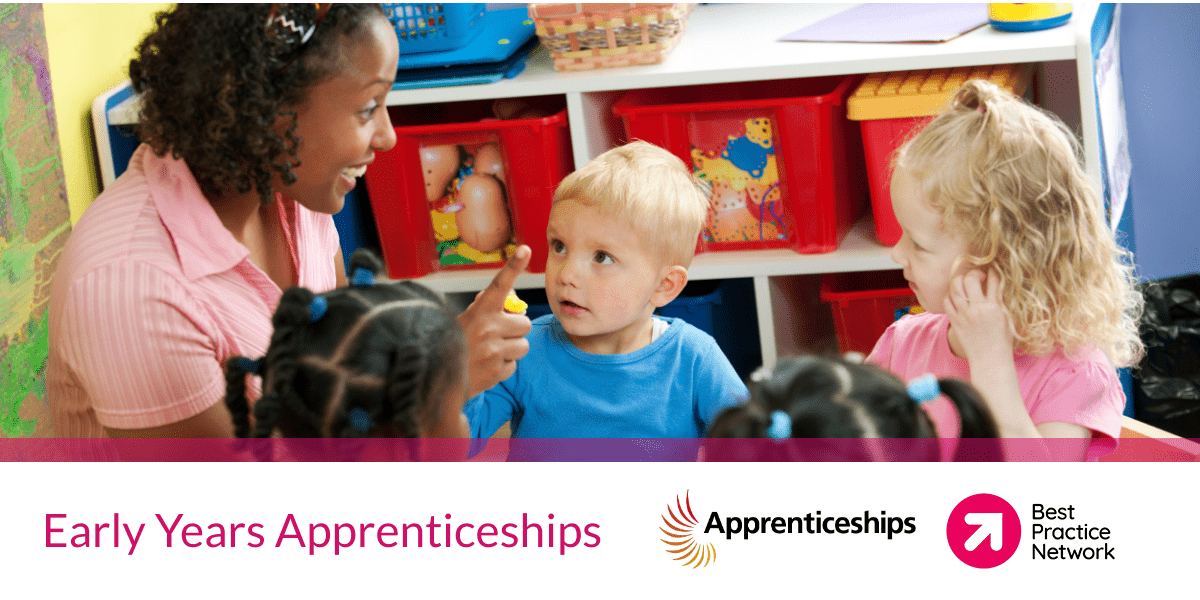 Our early years apprenticeships are ideal for those working in or looking to work in early years settings and schools. Apprentices develop key skills and behaviours and learn how to promote a child's physical, emotional and social development. All apprentices are appointed a personal Apprenticeship Tutor to guide them through the training from start to finish. Take a look at the available early years apprenticeships below.

The Early Years Educator Level 2 apprenticeship has been developed by our Earl Years experts for those wanting to enter a career as a Nursery Practitioner, Classroom Assistant or Pre-school Practitioner.
Find out more

The Level 3 Early Years Educator (EYE) Apprenticeship is ideal for someone looking to pursue a career as an Early Years Educator, Nursery Teaching Assistant, Nursery Nurse, Supervisor, or Child Minder.
Find out more

The Level 5 Early Years Lead Practitioner (EYLP) Apprenticeship is ideal for highly skilled professionals who take an operational lead for the care, learning and development of all young children within their care.
Find out more