National Professional Qualification
for Executive Leadership - International

Applications are now closed for the Spring 2022 NPQ Intake. If you would like to join the Autumn 2022 NPQ Intake please register your interest.

---

The National Professional Qualification for Executive Leadership (NPQEL) is accredited by the UK Department for Education (DfE). The qualification is delivered by Best Practice Network, a provider of UK accredited qualifications for education professionals worldwide.
NPQEL is suitable for colleagues aspiring to, or already in, leadership roles across more than one school. For example, Principals, Heads of Primary / Secondary, Executive Headteachers, Directors of Education, Finance and HR Directors, COOs.
Overseeing multiple schools with different cultures, priorities and challenges requires a different set of leadership skills than those required of a headteacher. Accessing peer support, specialised knowledge and experience from other sectors, as well as the support and challenge of executive coaching, can make the transition much easier.
We were recently rated 'Exceptional' by the DfE's quality assurance agent and voted 'Company of the Year' at the BETT Awards. We are the market leader, and to date have supported over 500 candidates from 60+ countries to access and complete an NPQ.
What are the benefits?
The fully blended learning approach with HEI backed content (meaning that participants can put their NPQEL work towards postgraduate qualifications with a university), combined with executive coaching and enrichment activity from within and outside the education sector, make this an exciting and valuable opportunity for executive leaders.
Benefits for candidates
National and international networking
Increased awareness and understanding of self and of the behaviours needed to lead across multiple organisations
Time to reflect on leadership practice and ability to check learning and development needs
Increased capability and capacity to take on a multi-school organisation - having the skills, knowledge and understanding to do the job more effectively
Benefits for schools
Increased national partnership opportunities and insight into the systems, sectors and sources of effective leadership practice
Increased commitment to building relationships with a range of stakeholders within the organisation and the wider community
A professionally aware and informed leader who can make evidence-based strategic decisions and approach new challenges in an effective and efficient manner
The ability to review and evaluate practice in order to bring about change and get the best for young people and staff within the organisation
Videos
Why did you sign up for the NPQEL with OLP?
What has been a highlight of the NPQEL programme for you?
---
Has the programme made a difference to you personally as a leader in terms of behaviour?
How is it delivered?
NPQEL makes use of a blended delivery model consisting of face-to-face events, online study, webinars and coaching.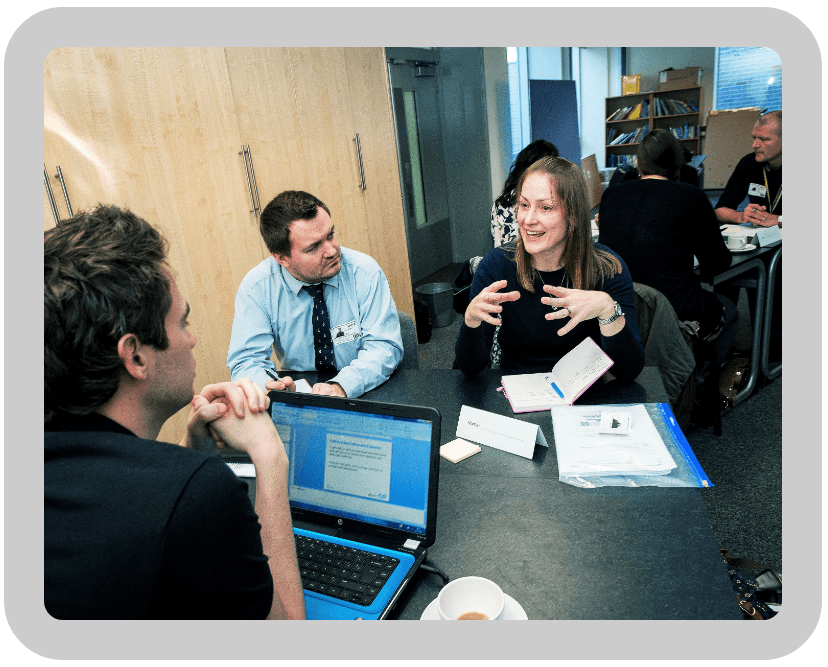 NPQEL candidates will attend 5 face-to-face events (including 1 x 2 day event) if they choose to complete the programme via the blended delivery model. Our international delivery network allows us to bring face-to-face training to a school near you and facilitated by local school leaders (please contact us for international locations).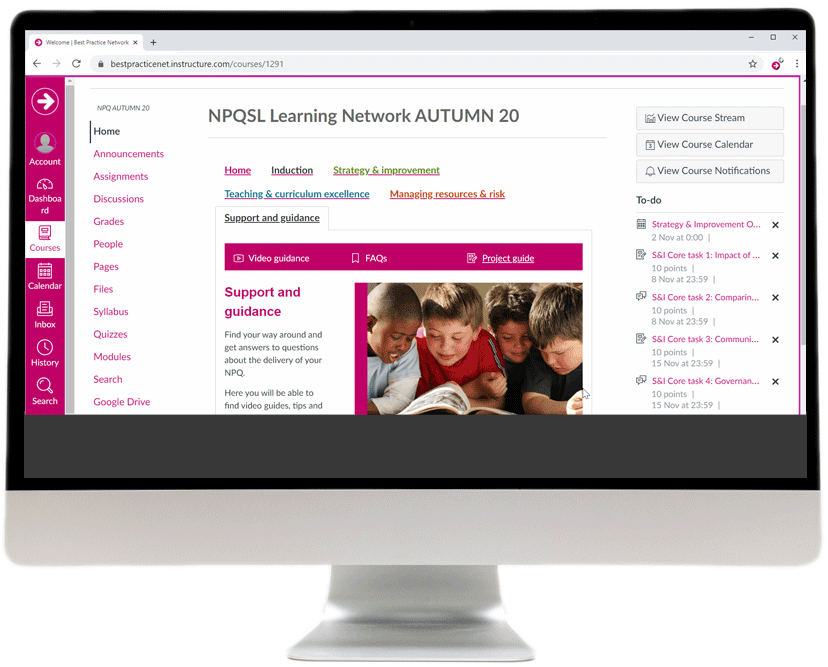 Candidates access online learning and support via our virtual learning environment (VLE) Canvas. Through Canvas, candidates are able to engage with their peers, access multimedia content and submit work for assessment.
Online-only Delivery Model
NPQEL candidates can choose to complete the programme via our online delivery model. This delivery model replaces the face-to-face events with facilitated webinars as well as extra tutor support and study packs.
Delivery Outline

Who is this for?
NPQEL is suitable for colleagues aspiring to, or already in, leadership roles across more than one school.
Requirements
Applicants must be a serving Head Teacher (or equivalent role) with a minimum of 3 years' experience.
If do not have QTS or QTLS, you will need to have completed a Level 5 qualification (any subject).
What does it cost?
NPQEL International costs £5950 plus VAT where applicable. VAT is chargeable on courses funded by private individuals.
NPQEL Framework
Please see the Naitional Professional Qualification for Executive Leadership Framework below. If your computer or device does not support the Adobe plugin you can download the framework pdf here.