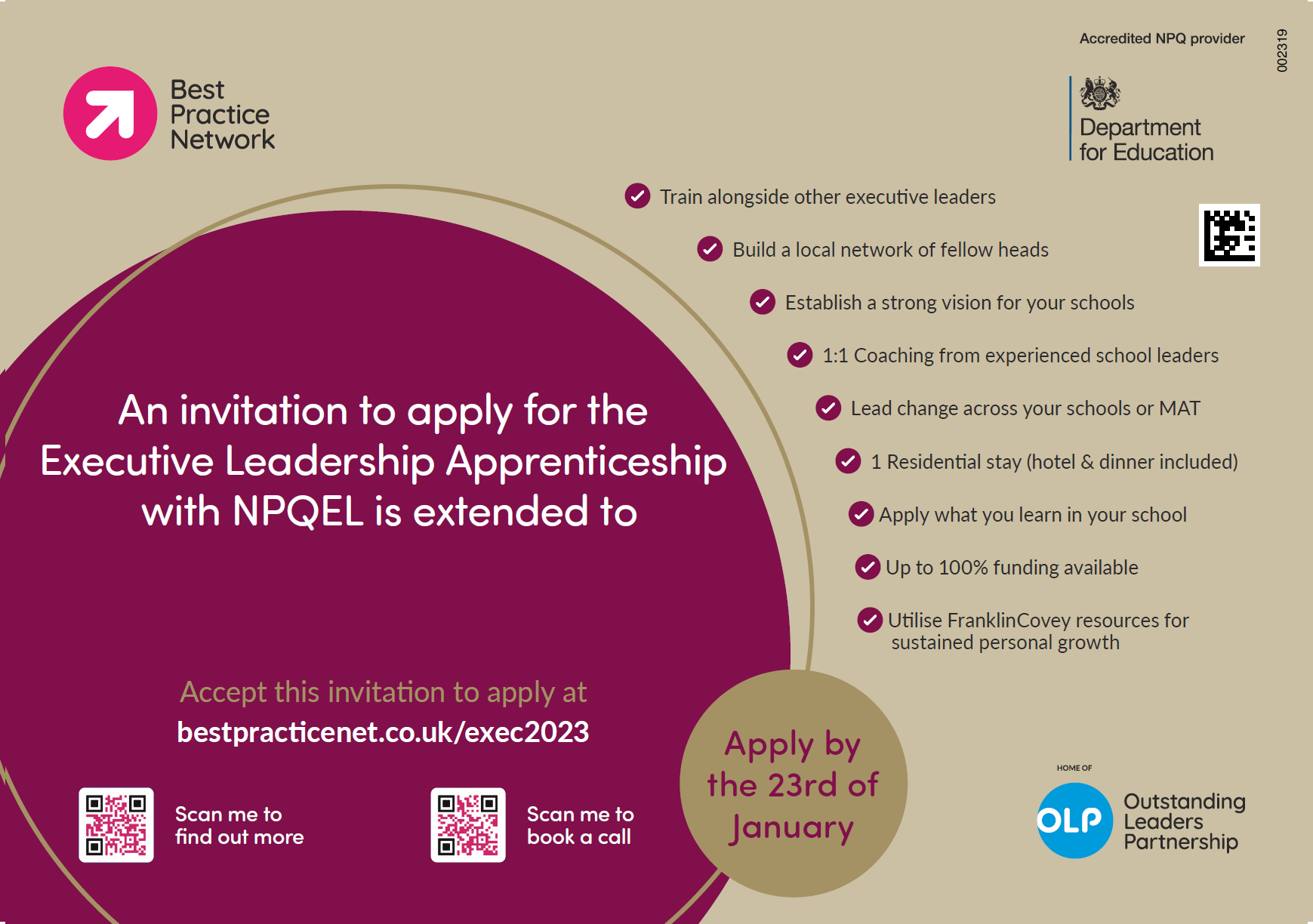 Congratulations on being invited to apply for the Executive Leadership Apprenticeship with NPQEL

✔️Up to 100% funding for all invite recipients
✔️Apply by 23 January, start in late February

Why choose the Executive Leadership Apprenticeship with NPQEL?
Apprenticeship Manager, Anthony Welch, and NPQEL Facilitator, Simon Lockwood, discuss the benefits of this fantastic programme.
Executive Leadership Apprenticeship with NPQEL: A Participant's View
Insert your content here
One Programme, Two Certificates
The Executive Leaders Apprenticeship with NPQEL is a dual award which has mapped the DfE's flagship NPQ for Executive Leadership (NPQEL) to the Level 7 Senior Leaders Standard.

By mapping the two qualifications, we have created a programme which allows participants to complete two qualifications concurrently with a much smaller workload than would be required if completing the qualifications separately.


NPQEL
This 18-month course will help you gain confidence and develop skills in:
the specialist expertise required to run a multi-school organisation
developing processes and systems that enable and encourage collaboration between staff within and across schools
effectively managing resources and establishing sustainable policies.
Level 7 Senior Leader Standard
The Level 7 Senior Apprenticeship Standard is designed for individuals moving into, or already in, a senior or strategic management role. Outside of education, this standard is
usually completed by Senior Managers, Section Leaders, Executives, Directors, COO, CFO, CEO, CIO roles, and senior military officers.

Within education, the standard is commonly completed by existing and aspiring Headteachers, Executive Headteachers and CEOs of MATs and other schools groups.
The Level 7 SLA provides broad, cross-sector, senior and executive leadership training and, as such, is the perfect complement to the NPQH which is designed more specifically
for school leadership.
How you and your school could benefit
Excel as an executive leader
Set an ambitious vision for your schools or trust and create the conditions and culture needed for staff and pupils to thrive.
Learn from experts
Join one-to-one coaching sessions where you'll get advice from experts and tailored feedback on your performance.
Flexible learning
This programme is designed to be completed alongside your daily role. It is delivered in short, bite-sized chunks which will fit around your existing commitments.
Form a strong support network
Connect with other school leaders, share your collective expertise and build a network with people who face similar challenges as you.
Focus on your specific needs
Traditionally, professional development in leadership has focused on personal traits, such as the qualities of dynamic and charismatic leadership. This course pays more attention to tackling the persistent problems of your daily role.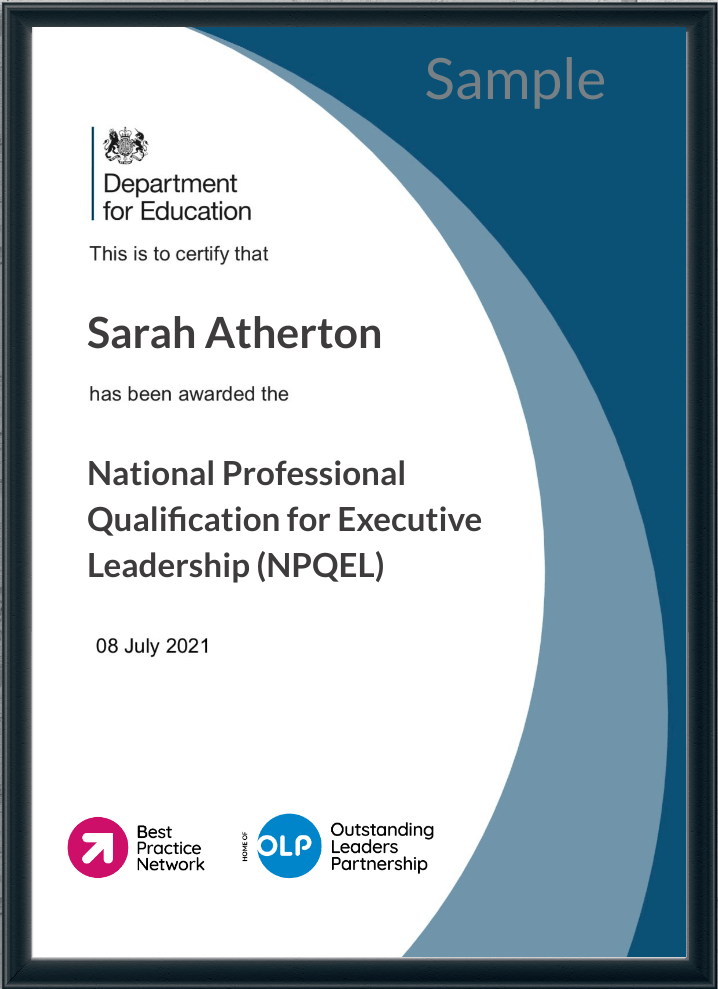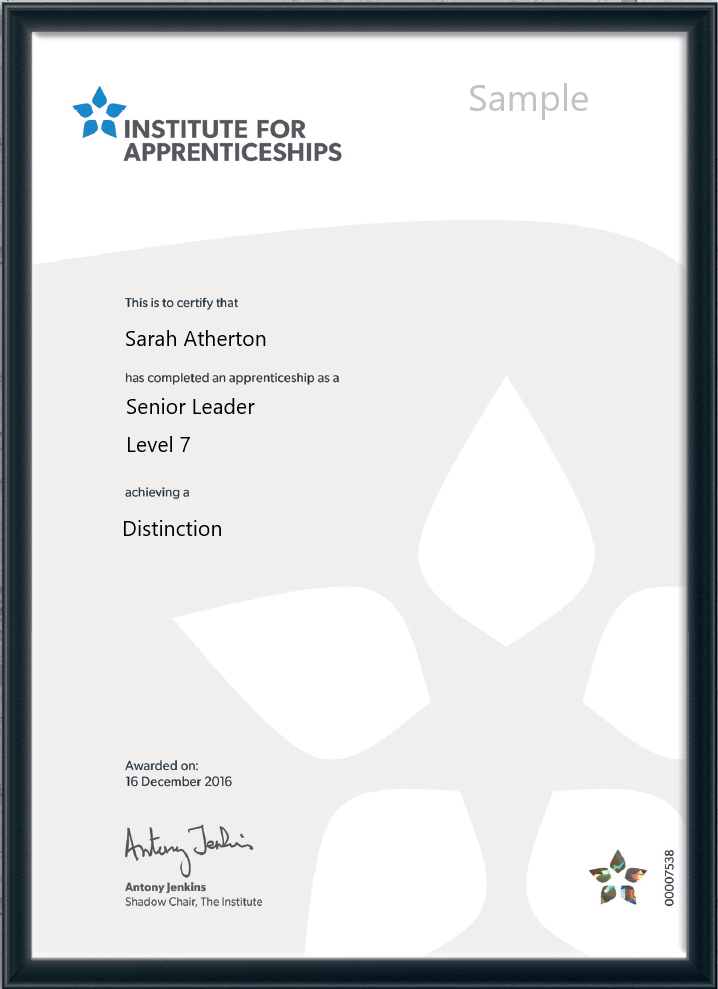 Get started on your journey today!