Best Practice Network is delighted to announce we are now registered as an End Point Assessment Organisation (EPAO) for assessment of the School Business Professional Level 4 Apprenticeship, standard ST0575.
Why choose us?
Best Practice Network became the first company to become an End-Point Assessment Organisation (EPAO) for the School Business Professional (SBP) Level 4 Standard in early 2019. The end-point assessment of over 100 candidates for SBP Level 4 is now underway with our first fully assessed candidates expected to achieve the SBP Level 4 standard in early 2020.
As a registered EPAO, Best Practice Network is approved to deliver End-point assessments (EPA) for the School Business Professional Level 4 apprenticeship. While we specialise as an independent, separate body to apprenticeship training providers, we have considerable experience and knowledge of the sector as a provider of the Diploma for School Business Leaders qualification at levels 4 and 5.
Best Practice Network is a leading national provider of high-quality professional development for schools, academies and a range of educational settings. We are committed to helping individuals achieve their potential, through our core values that define what we stand for and how we do things, helping us to work together in the most fulfilling way to provide the best service to our clients.
Our credibility as an organisation is driven by our robust recruitment of highly credible personnel for School Business Professional related programmes, qualifications and apprenticeships, to ensure they have the appropriate qualifications, years of industry experience in the appropriate roles and membership of professional bodies. For example, the core team consists of:

Val Andrew, Programme Manager - fellow of ISBL, former ASCL Business Leadership Specialist, highly experienced assessor, moderator of SBM qualifications and recipient of the 2018 ISBL CEO award for exceptional contributions to the profession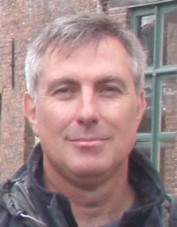 Dean Boyce, Director of CPD and Accreditation – tutor, assessor and moderator of CSBM/DSBM since 2008
We are also a learning partner with the Institute for School Business Leadership (ISBL), the country's largest and most influential organisation for the sector.
BPN is one of the largest two UK providers of National Professional Qualifications for Middle Leaders, Senior Leaders, Headteachers and Executive Headteachers, with more than 2000 candidates currently participating in these programmes. This is achieved through BPN leading and managing the Outstanding Leaders Partnership a collaboration of over 70 Teaching School Alliances nationwide. BPN also trains on average over 100 SENCOs every year on the NASENCO programme, over 500 HLTAs and over 60 Early Years Teachers.
The SBP Apprenticeship Assessment Offer
For the School Business Professional Apprenticeship, we offer a national and fully independent and dedicated assessment service; we are not involved in any way in the training of SBP professionals and as such can guarantee a service fully independent of the training provider. Our aim is to prioritise local assessment opportunities for apprentices, with face to face assessment centre days.
Our guidance to employers and training providers with full contact details can be found here.
BPN intends to begin Assessment Centre End Point Assessment services by January 2020.
We invite apprentices, employers and training organisations to contact us for more details and to receive regular updates of what we can offer, where and when.
If you would like to discuss any aspect of our end point assessment services, our team will be happy to help and can be contacted via:
Tel: 0117 920 9200
Email: epa@bestpracticenet.co.uk
What is end point assessment (EPA)?
End-point assessment (EPA) is a vital part of any apprenticeship.
The DfE is developing standards to raise the quality of apprenticeships by responding to the needs of employers, who know what they want from their employees. EPA is the assessment process for the new apprenticeship standards in England.
The focus is now on the outcome of an apprenticeship and apprentices have to demonstrate the knowledge, skills and behaviours that employers have identified they need.
The purpose of the EPA is to test that an apprentice is fully capable of doing their job before they receive their apprenticeship certificate. It also helps to demonstrate that what an apprentice has learned can be applied in the real world.
Government legislation states that EPA must be delivered by a separate body to the employer and training provider.
Employers should choose an appropriate End-point Assessment Organisation and agree on the price of EPA at the beginning of the apprenticeship journey.
End-point Assessment Interim Policies
To support employer, apprentice and training provider understanding of how we intend to operate our end-point assessment service, we are publishing our interim EPAO policies as shown below. All policies will be reviewed and updated, if necessary, prior to the delivery of our full assessment service.
EPAO Conflict of Interest Policy
EPAO Internal Quality Assurance Policy
EPAO Malpractice and Maladministration Policy