BPN to develop and deliver a new generation of NPQs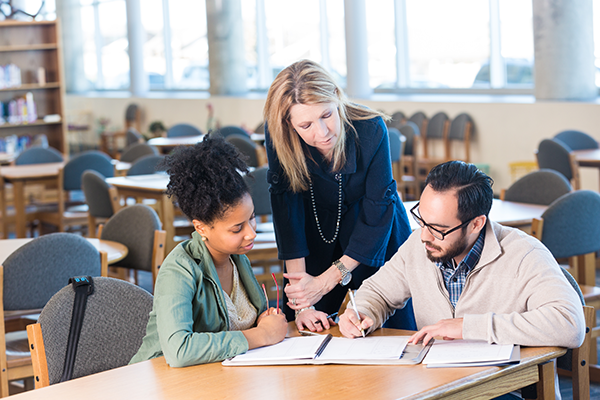 BPN to develop and deliver a new generation of NPQs
Award-winning education training organisation Best Practice Network (BPN) is to design and deliver a new generation of National Professional Qualifications (NPQs) for teachers and school leaders.
Best Practice Network is the home of Outstanding Leaders Partnership (OLP), a nationwide network of more than 165 Teaching School Hubs, MATs, dioceses and university partners. Together they will design and deliver three brand-new specialist NPQs in leading teaching, leading behaviour & culture and leading teacher development. In addition, three of the current leadership NPQs – in senior leadership, headship and executive leadership – will be reformed and relaunched in September 2021.
Best Practice Network will also develop and deliver an additional support offer for new headteachers, providing face-to-face support for new headteachers taking the NPQH in their first two years of headship.
Expressions of interest in these new qualifications is now open on the BPN and OLP websites with the first cohorts starting in September 2021.
The NPQ announcement will enable Best Practice Network – one of nine providers chosen by the Department for Education - to design, develop and deliver the reformed NPQs. This will provide a complete "golden thread" of continuing professional development (CPD) for schools, from the early stages of teacher development through to executive leadership.
The announcement comes just over a month after Best Practice Network was announced as one of six lead providers for the national roll-out of the government's Early Career Framework (ECF) reforms from September 2021. Best Practice Network will deliver a full ECF induction programme - one of the key parts of the "CPD golden thread" - for early career teachers and mentors across England.
Design and development of the programmes will be led by Yvonne Gandy, Director of National Professional Qualifications for Best Practice Network.
She said: "As the leading NPQ provider in the country we are excited to get the opportunity to design and deliver the new suite of NPQs, drawing on current research and international best practice. These new qualifications will help the development of outstanding professional expertise in our schools, enabling more children to receive a world-class education."
Rated an "exceptional training provider" in a performance review carried out for the Department for Education, Best Practice Network has worked in partnership with schools to deliver NPQs since 2012.
Information about the programmes is now available at www.outstandingleaders.org/npq