NPQML - Course 2 – Teaching and Curriculum Excellence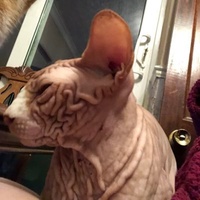 NPQML - Course 2 – Teaching and Curriculum Excellence
Posted May 29 2019 Sarah Cook
Well, now, this is helpful.
I've had an email from lovely Alison to tell me that the course is now open and I can pre-read things! Fabulous!
This second course has four modules again.
The 4 modules are:
Week 1: Context for change – teaching and learning reality (I wonder how their reality will be different to and change my reality? I wonder how much of me I will see in their reality and how that will feel?)
Week 2: Creating the learning culture for effective teaching and learning and curriculum opportunity (This is what I will need for the project. I will be leading from Y2. Awesomeness will abound.)
Week 3: Growing talent and quality momentum (Well, momentum, that's the important thing. We need to keep the momentum going, even though I think we have a groundswell of detractors in Y3/4)
Week 4: Transforming lives and opportunity for improvement (This is what matters – transforming lives. That's the hardcore stuff of teaching)
Each module has 2 core tasks and a number of optional tasks. Core task 9 is the course completion task.
Obviously, I've had to set this all out in my book of pretty notes, and tomorrow I plan on finishing my reports and getting ahead with the reading and note-taking. I know that I double my workload by notetaking, but seriously, if I don't, I just don't take it in. And yes, maybe the colours are unnecessary, but, well, there we are.
I've also created and updated my project page.
This should help me keep track of what is going on with the project. How do I feel about it all? I'm not sure that I'm ready for another four weeks of hectic work, but I am glad about the timing – I'm in Y2, and SATs will be done and uploaded, Reports will be finished by then, we should have class lists and so on. It will all be fine.