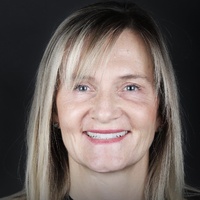 NPQSL - Distance delivery month 1
Posted March 18 2019 Sarah Jane Sener
Return to Candidate Blog
View all articles by Sarah Jane Sener
It is with some trepidation that I log in to the Best Practice website for the first time and click onto the NPQSL Learning Network SPRING 19 link. Since I have been working abroad for more years than I care to mention (currently I am the Student Support Coordinator at the British Embassy School Ankara), I am not a stranger to Distance Learning. I have already done two (I have some slightly masochistic tendencies) Masters Degrees, but the NPQSL is a completely different beast and to be quite honest I am rather intimidated. I have heard that it involves quite a lot of 'reflection' and focusing on one's weaknesses in order to improve, which will probably take me quite far out of my comfort zone.
My initial fears are realized as soon as I begin to familiarise myself with the virtual learning environment and the course. Firstly, I am supposed to introduce myself via a discussion board. I have done this before for my Masters and have to admit that these forums are never my favourite place to hang out. I have mainly found them rather forced and not very useful, and seem to revert mentally to about Year 9, feeling irritated with people writing more than four lines (the ones who always had their hands up at school and knew all the answers) and humiliated by the 'I have been a Head for 63 years' types who clearly already know far more than I ever will. However, I resolve to be open-minded, as this course will need this in abundance, and squeeze out a few words.
The first assignment does not alleviate any of my fears. I realize I have to complete a 360°leadership diagnostic which will involve 'collecting the views of my colleagues (peers, team members, line managers, governors etc.) on my current leadership strengths and areas for development', starting with myself. It begins quite well, and I am able to give myself a few 3s for behaviours, as I believe I am committed and have integrity. However, as I move through the tool I become more and more self-critical and convinced that I clearly know nothing about leadership and should inform my head (also my mentor) of this as soon as possible so that he can relegate me to the fourth division. I then grit my teeth and ask 8 of my colleagues to complete it for me. 7 do it almost immediately, and 1 forgets. Being a bit obsessive, I compel myself to wait until she has done it before I allow myself to look at the report. I am more than pleasantly surprised to see that all of my raters have been far more generous than I was, and the length of all the pink lines far exceeds the green ones! Phew! However, I note that quite a lot of work is going to be needed in the areas of Managing Resources and Risks; and Increasing Capability. Interestingly, I feel more excited than concerned and look forward to developing myself in these areas. Maybe this won't be so bad after all!
A couple of days later I receive an e-mail telling me the NPQSL Strategy and Improvement Online Course is now accessible. I log in eagerly as, being a bit of a nerd where homework is concerned, I am desperate to see what the Core Tasks are so that I can plan my week around them (and my children, husband and full-time job; not to mention my obsession with running). It is with great disappointment that I find they are all locked until Monday, for reasons known only to the course leaders. I make myself feel better by downloading all the essential reading and am impressed by the case studies which I find inspiring. Motivated, with greater self-belief but still some apprehension, I wait for Monday's advent so that I can see what lies in wait.
Sarah Jane Sener
March 10th 2019