Confirmed: We are officially on the Register of Apprenticeship Training Providers.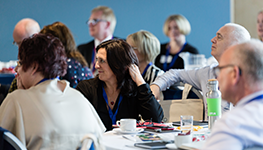 Leaders Apprenticeship and NPQ Pathways
Offered for the first time as a dual-award, school leaders can now access an accredited school leadership qualification funded through the apprenticeship levy.
Our Leader dual awards incorporate both the Level 5 Departmental/Operations Manager Apprenticeship and the DfE accredited National Professional Qualifications (NPQs) to provide outstanding leadership development underpinned by cross-sector learning and practice.
Drive sustainable improvement through focussed in-school activity
Gain access to cutting-edge theory, resource and delivery from thought leaders and leading practitioners from all sectors of the economy
Undertake a national qualification contextualised to your locality
Funded through your apprenticeship levy (plus a small fee for the NPQ certification)
Learn more and apply now to our dual qualifications here:
What is the Apprenticeship Levy?
The levy is paid by large employers with a wage bill of over £3 million. These employers pay 0.5% of their total annual pay bill into the levy. Most state-maintained schools and multi-academy trusts pay into the levy.
The levy is designed to create long term sustainable funding for apprenticeships and to give employers more control to provide their staff with a range of training opportunities.
Apprenticeship funded training is designed for both new and existing staff members.
If your school is not a levy payer or has exhausted its levy funds, the government will pay 95% of tuition fees with your school paying the remaining 5%. We can also assist you to find an organisation to transfer their levy funds to your Apprenticeship account to cover the fees in full. Please contact us if you would like more information.