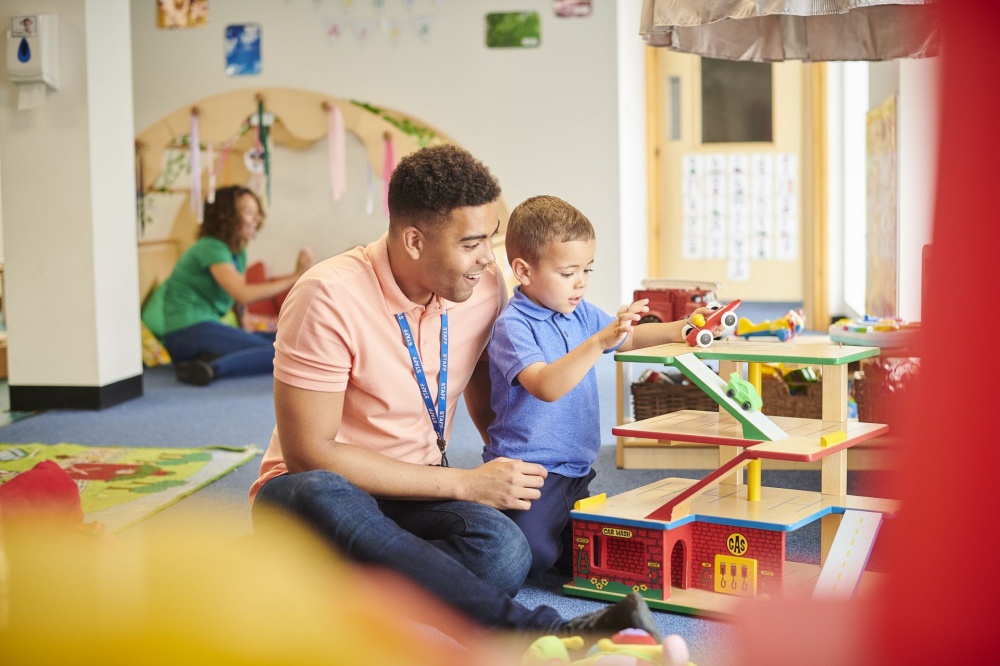 Why the ECF really matters
The Early Career Framework (ECF) is set to have a huge impact on the professional development culture of schools, providing new teachers in the first stages of their career with a two-year structured professional development programme supported by a mentor writes Kelly McKay.
The stakes are high: if the ECF delivers what it promises then there will be a dramatic impact on the retention of recently qualified teachers who will stay in the profession for years to come.
The ECF is important, yet there is evidence that a lot of the profession don't yet know enough about the programme and its content.
A Chartered College of Teaching survey of more than 6,600 teachers in May 2021 revealed that three-quarters of respondents did not feel "well-informed" about the Early Career Framework (ECF), which comes into force in September.
Best Practice Network with Outstanding Leaders Partnership are working hard to inform the profession about the ECF and there's evidence that, despite the pressures of the summer term when many schools were firefighting another pandemic surge, awareness of the ECF is beginning to cut through.
What will it do?
So, what is the ECF, and why does it matter? From September, the government is funding entitlement for all NQTs (to be known from now on as 'early career teachers', or ECTs) in England to access high-quality professional development at the start of their career.
As long as their schools register their ECTs for the funding entitlement - and choose a provider programme, such as our Early Career Development Programme - their ECTs will receive two years of structured development and training, together with support from a dedicated in-school mentor. This development and training will give ECTs the skills and confidence they need to flourish in the classroom.
There are three main components to our Early Career Development programme: self-directed study, mentor meetings and training. In addition, mentors will receive their own training and support.
There are five modules in the first year: enabling pupil learning, engaging pupils in learning, developing quality pedagogy, making productive use of assessment, and fulfilling professional responsibilities. In the second year ECTs take a deeper dive into the same modules to enhance their learning and practice.
What's the offer?
The offer for early career teachers includes:
2 years of new, funded, high-quality training
freely available high-quality development materials based on the early career framework
additional funding for 5 per cent time away from the classroom for teachers in their second year
a dedicated mentor and support for these mentors
funding to cover mentors' time with the mentee in the second year of teaching
All programmes receive the combined ECT time-off timetable and mentoring hours which will amount to approximately £2,100-£2,600 per early career teacher, depending on school location.
Backfill mentor training payments will be made for schools participating in a provider-led programme. This funding will pay for the mentor time-off timetable for 36 hours over two years for the mentors to attend their mentor training courses.
Get registered
There are two stages to the registration process.
Firstly, register your school with Best Practice Network, stating your preferred delivery partner if you have one and an estimate of the number of ECTs and mentors you expect to support.
You will then need to register separately with the Department for Education. Once you've done that Best Practice Network will claim your school within the portal to complete the application process and contact you to confirm teacher and mentor numbers and training dates.
The ECF has come at a time when teacher retention has been an issue for some years. With this fully-funded programme, providing early career teachers with the close support and development they need at a crucial time in their careers, we have the best chance at tackling this issue and ensuring that our new teacher colleagues have the best shot at a long and successful career.
Information about the programmes is now available at www.bestpracticenet.co.uk/early-career-framework