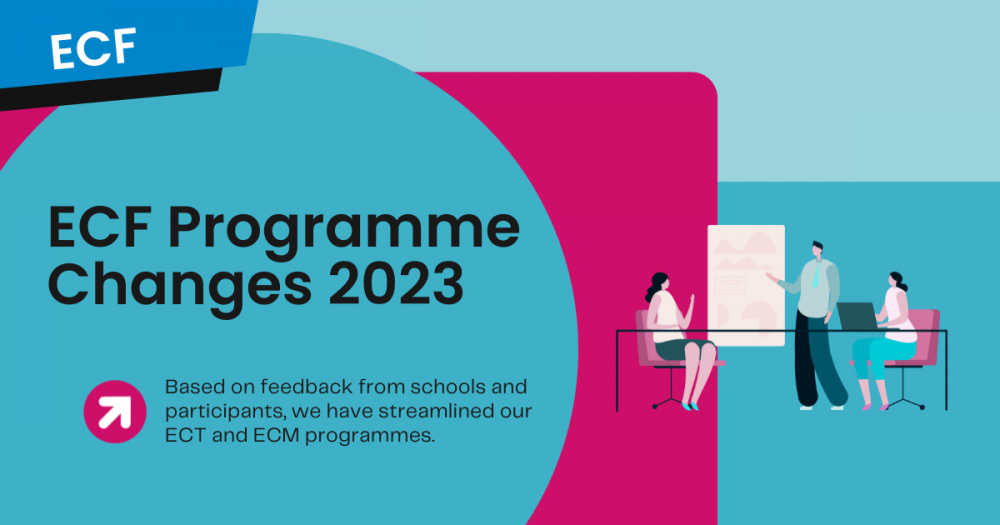 ECF Programme Changes 2023
Early Career Framework Programme Structure Changes
"The face-to-face training events are a fantastic opportunity for ECTs and Mentors to network with colleagues from other local schools and feedback from participants has shown that they value these opportunities greatly.



As a delivery partner we are really looking forward to hosting the induction conferences in person for our schools to encourage the development of these valuable networks early on. The streamlining of the programme that BPN is introducing in response to feedback will be well received in supporting teacher workload."
At Best Practice Network we have now supported Early Career Teachers from across two academic years onto the Early Career Framework and look forward to welcoming a third cohort of ECTs and their mentors this September.
We are continually reviewing and updating our programmes, structures, systems and delivery in light of feedback from across our amazing network of partners, schools, HTs, Mentors and ECTs.
In response to this feedback, we are delighted to announce our new and streamlined programme structures for both our Early Career Mentor (ECM) and Early Career Teacher (ECT) programmes.
Why are we making these changes?
It is very important to us at Best Practice Network that all our ECTs and Mentors receive the highest level of training and support while with us. The programme changes have been made following participant and school feedback. The changes are aimed at improving:
Mental health and wellbeing
Teacher workloads
Timetabling and arranging cover
Improving collaboration and discussion
Networking with peers
What changes are being made to the programme?
As a result, we have made the following changes to the programme.
For ECTs:
ECT event hours condensed to one longer face-to-face event per module, rather than multiple shorter either face-to-face or online events throughout the term.
All training will now be face-to-face (online sessions can be offered if requested or face-to-face is unavailable).
Longer induction conferences, held face-to-face with the possibility of our delivery partners hosting.
For Mentors:
Mentor hours reduced so less events overall.
A 2-hour face-to-face event only in certain modules, rather than a mixture of multiple shorter either face-to-face or online events throughout the term.
All face-to-face training (online sessions can be offered if requested or face-to-face is unavailable).
The possibility of holding the Mentor Induction Conferences face-to-face by our delivery partners.
We are proud at Best Practice Network to be introducing these changes, having listened to current participant feedback and actioned improvements for the future ECTs and Mentors working with us.
"We are proud to work collaboratively with Best Practice Network as a Delivery Partner for the Early Career Framework Programmes. We know the programme for Early Career Teachers (and their Mentors), provides the support they need to successfully complete their induction programme. Helping to retain quality teachers in the profession and improve outcomes for children across the region"
Early Career Teacher (ECT) schedule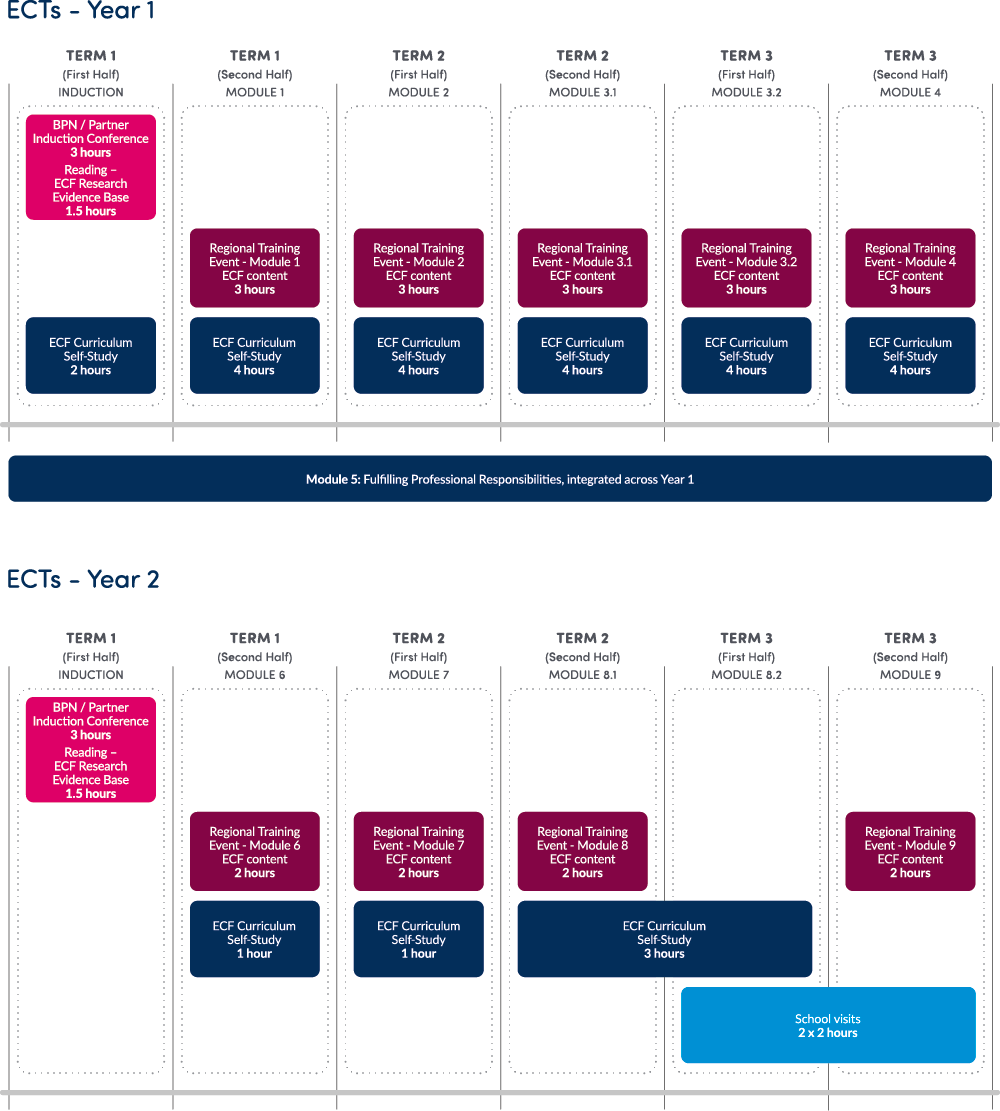 Early Career Mentor (ECM) schedule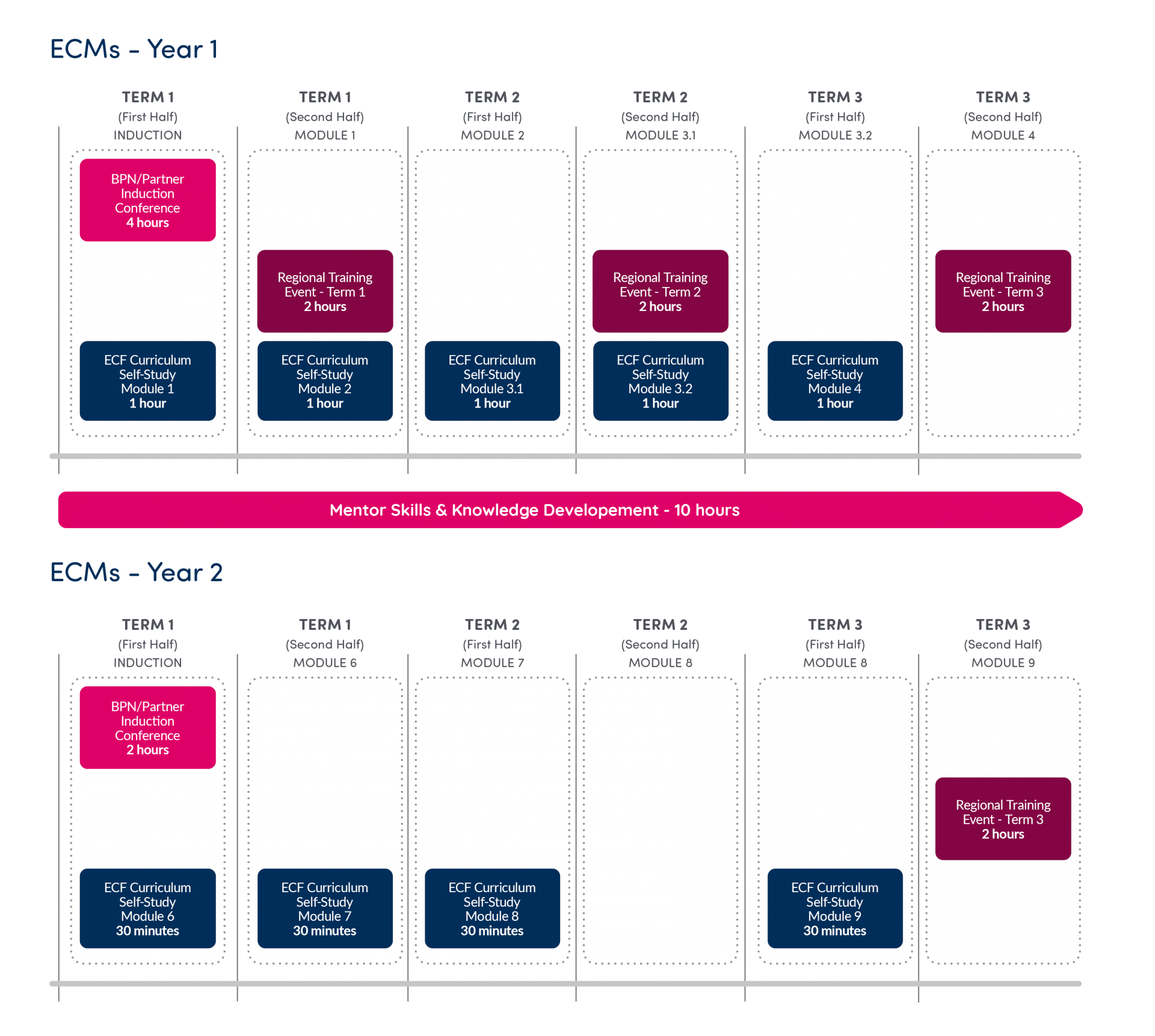 Learn more and apply on our Early Career Framework page.