Best Practice Network's managing director Liam Donnison discusses the legacy of NCTL and the importance of school leadership with Roger Pope.
The National College for Teaching and Leadership (NCTL), which closes in the spring, can be proud of the legacy it leaves the education system, says chair Roger Pope.
"I think that NCTL, and NCSL in its earlier incarnation, has been instrumental in the really big cultural shift in teaching and learning," he says. "It's been successful in putting school leadership on the map and raising the status and profile of school leadership. We are seeing through initiatives such as teaching schools and the SSIF (strategic school improvement fund) funding the fruition of thinking that was first seeded by the college 10 or 15 years ago."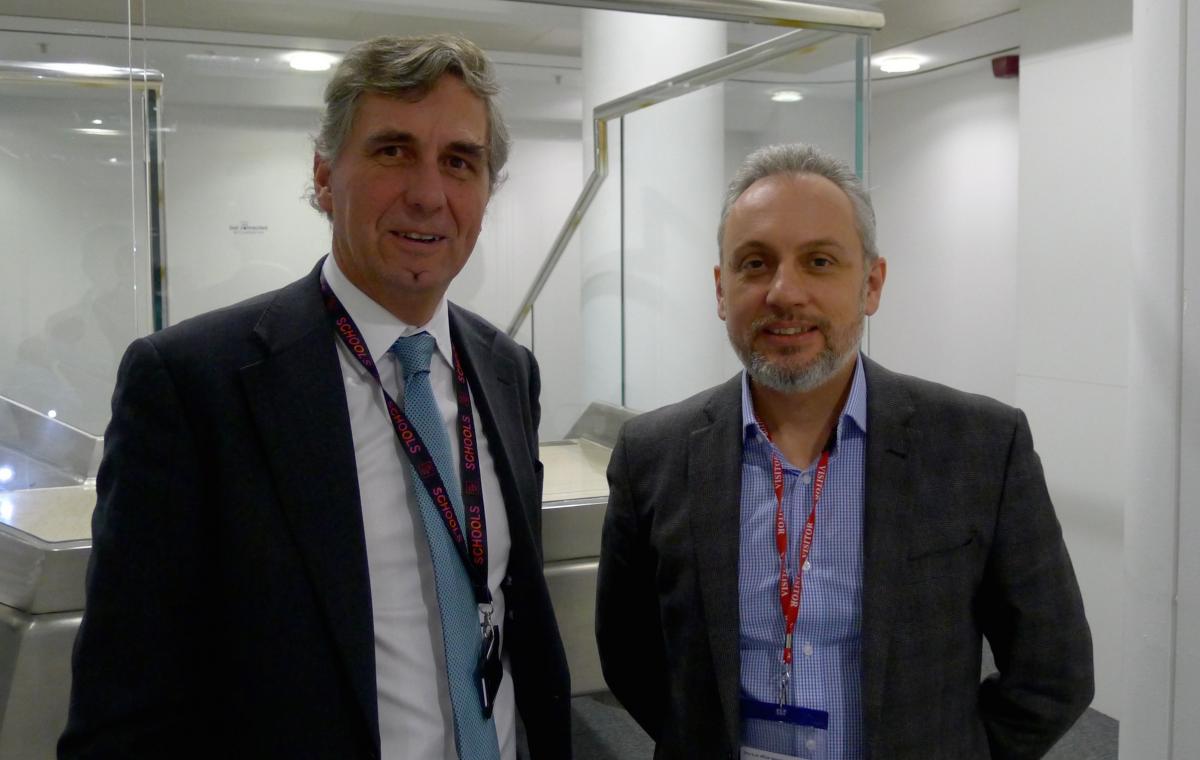 At the end of March Roger leaves the post that he has occupied for over two years. The functions of NCTL will be transferred to other directorates in the Department for Education and the new Teacher Regulation Agency.
We meet at the Department for Education in Westminster, where Roger says he is confident that the work done by NCTL can now be taken forward and developed further by schools. "You can bemoan the days when leaders went to the College's learning and conference centre in Nottingham but actually that benefited only a relatively small number of leaders," he tells me. "Now we have this opportunity through teaching schools to spread the ideas, learning and support pioneered by the college around the country much more widely."
He sees teaching schools - he once described them as 'the beating heart of the school-led system' - as key players in the realisation of that vision. "I would want teaching schools to get to the position where they are simply indispensable," Roger says. "With my experience of leading a teaching school myself I think their key benefit is a sense of authenticity. They have a sense of connection with their local schools and what's going on in the classroom. When they work well they have enormous credibility."
Teaching schools can also play a big role in the retention of teachers and their long term development - an issue which Roger acknowledges is a major concern for the system. "They can also offer people in schools a sense of the potential richness of their own careers. If you look at the business world people are always moving around in different roles and doing different work and different projects. We need to get to a position where career structures in our schools are much more permeable than they are now and that will give us a much more energised and motivated workforce over time. Career development pathways are important to the development of the next generation of school leaders and keeping new and established teachers in the profession."
He says that the Department for Education has made this area a 'massive priority'. As well as the obvious focus on recruitment the department is developing a workload reduction toolkit and is consulting schools on extending the one year QTS for new teachers into a longer period. "The best schools and MATs have developed their own RQT (recently qualified teacher) programmes designed to support newly qualified teachers beyond the first year of their careers," Roger says. "The job we now have to do is to find out how we make this an entitlement for all new teachers and doing it in a way that doesn't represent an additional burden for schools."
Roger also hopes that the full suite of the reformed National Professional Qualifications for leadership (NPQH, NPQML, NPQSL and the new NPQEL) will become available across the country. The qualifications - Outstanding Leaders Partnership, supported by Best Practice Network, is a major provider - provide what Roger describes as a 'rare, reflective space in which leaders can think' and he hopes that participants will emerge from the qualifications feeling that they help them become more skilled leaders.
Roger also draws his insights into school leadership and professional development from a long and successful career as a school leader and, more recently, as an executive leader. Prior to joining NCTL on a secondment he was principal of Kingsbridge Community College in Devon and he still maintains the role of CEO of Academies South West, a multi-academy trust consisting of six primaries and four secondaries, including Kingsbridge.
He may have held a role of national importance for the past two and a bit years but it's the positive impact that school leadership can have on the lives of children and the community that still gives Roger his greatest source of professional pride. "I've moved into wider roles but headship for me is still the best job you can have," he says. "It's that sense of leading a community and making a major impact on the adults you work with and the children. It's a massively rewarding job."
It's been excellent to spend an hour with Roger and he leaves me with an affecting anecdote that shows just how much headship means to him, and the importance it has to the country.
"I took my 90-year-old mum to lunch in Bath recently," he says. "Someone came over and said that I taught her English in Hong Kong 29 years before. She looked at my mum and said that I'd changed her life because I was the one teacher who said that she should apply to Cambridge. It does make you think what an enormous privilege it is to be in a position where you can really positively influence the course of people's lives."
Liam Donnison is managing director of Best Practice Network, which is supporting Outstanding Leaders Partnership in the development and delivery the full suite of National Professional Qualifications for school leaders, including the new National Professional Qualification for Executive Leadership (NPQEL). Further details at www.outstandingleaders.org/qualifications