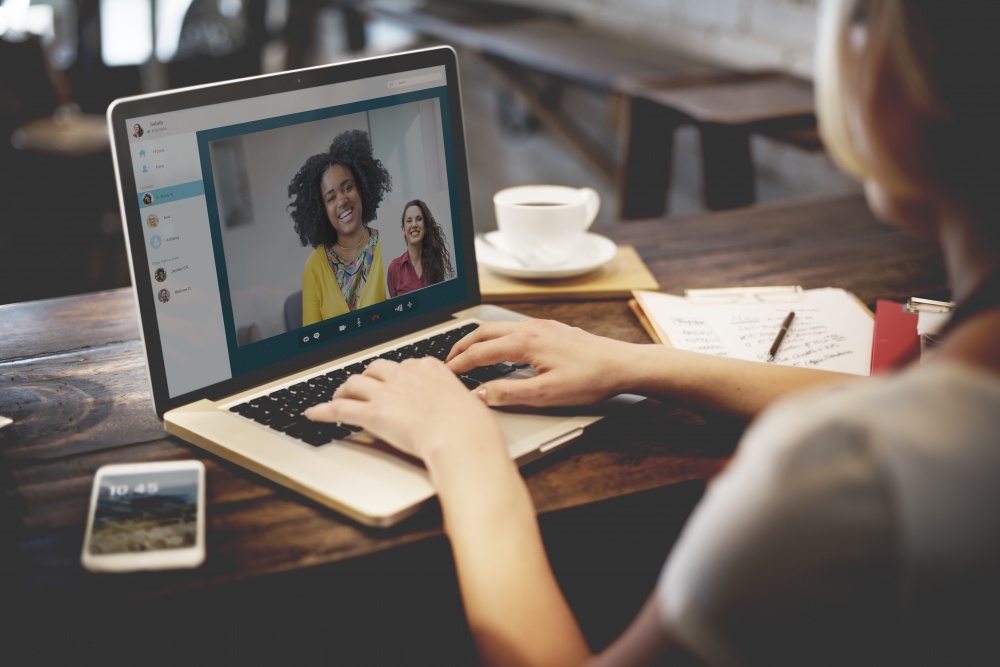 SEND CPD in a time of crisis
The pandemic may be creating new CPD journeys for SEND professionals, but the measures of what makes effective training remain unchanged says Abigail Gray.
It's undeniable that online learning has been turbocharged by lockdown, with companies offering education and training producing a blizzard of webinars to replace face-to-face experiences.
As an established SEND consultant and trainer, I have spent a lifetime working in school halls, classrooms and more recently training suites up and down the country. This moment has therefore provided me with one of the steepest learning curves of my life. It's clear that as a result of the remote revolution we are all likely to experience a new and different journey through continuing professional development (CPD), compared to previous generations of teachers.
After all, what does any professional want from CPD? The feedback I've been gathering, over a number of years, points to one thing; that it should make us better at our jobs, help us become better teachers and better leaders. Effective CPD may sometimes lead to letters after our names but while educating and informing, it also has to inspire and equip. The challenges of the day have to be eased by the time we invest in learning.
If, post-crisis the majority of external CPD providers were to remain predominantly online what should we expect from a good training experience, what would we lose and what might we gain?
We'd undoubtedly lose 'the expert', primed and ready at the school lecturn on a wet Wednesday afternoon, attempting to exude the casual gravitas of a Ted Talker, while unconsciously trying to identify that day's lunch from the faint aroma still hanging in the air. We'd lose those stolen minutes for a chat at the start of the session, afforded by uniformly un-Ted-talky school technology; parts of which may work but rarely simultaneously. A prompt start plagued by everything from the treachery of folding tables to a surfeit of light through broken window blinds and a dearth of chairs.
Irrespective of whether the session takes place in a real or virtual room, I've learned that there are other key barriers to overcome if participants are to leave CPD sessions refreshed, energised and illuminated.
Good CPD must be:
Relevant: in the case of Best Practice Network's NASENCO programme, the course seeks to balance both academic enquiry and professional reflection. In this way, it must make a tangible connection between the material presented and the professional experience. That said, any session has to do what it says on the can, it has to be properly titled and clearly described, including a description of the expected audience.
Useful: professional development suggests that the knowledge gained in the session should be applicable to working life. There have to be take-aways. Concrete and helpful modifications, alternatives and enhancements to current practice or perspective, effective immediately. As trainers, we have to ask our audience about their experience and its value.
Timed appropriately: There are two things to consider here. A setting and a provider require a degree of flexibility. If you just got 'the call' or if something of significance has just happened to the school or a member of the team requiring urgent attention, it has to come first. Whilst I consider knowledge about SEND important, I don't need an edict from the government to tell me I'm not essential. Staff on the ground, in schools, are essential – not me. It should be possible to postpone or cancel a session in light of certain circumstances. The online offer can do much to address this as it can be designed to accommodate the trainee much more easily. Live sessions are not subject to location and recordings can be made available and used interactively. It's got to be good news for teachers to have more choice in terms of when and how they participate in CPD.
Authentic: This speaks to content. The trainer should of course be qualified to offer new knowledge and perspectives but it's important to recognise that no single individual can close all gaps or fix complex problems. CPD doesn't act like a software patch. There has to be a balance between offering new solutions and stimulating helpful discussions. For example, I support Best Practice Network as a SEND specialist but on the team, for each course, there are also specialists in academic writing, course structure and materials, those that support the VLE, and marking etc. While I am well qualified and experienced in my field (with a couple of books behind me), at 52, I am acutely aware of all the things don't know and am happy to share this space and learn from those around me.
Clear: Everyone has to have access to the session. The medium (or media) of communication has to be clear. That means the trainer uses clear and consistent language, that the multi-media experience is of good quality and that supplementary materials are readily available in a useful and accessible format.
On a personal level, If I could add one or two wants to my list of needs for a successful approach, as well as a bigger monitor (NASA style please), I would want to maintain a genuine sense of connection to and amongst a group. I like that this summer I've got to know some of the individuals in my groups. I like it that their toddlers have been running in and out. I like that it there is more than one way to ask a question; in person, via comment, chat or email. I like that people can have their coffee with them and turn off the video or audio if they need to take a minute. In this way, technology has the power to make CPD a bit more human. I have also found that it's still possible to create a good 'vibe' (as my daughter would call it) in a virtual room.
Professionals need each other, at this moment, perhaps more than ever and while I am not yet experienced enough to know how best to offer, or to measure, the warmth and appeal of a virtual learning space, you can bet that I'm working on it.
Measures of effective CPD
In making plans to support the continuing professional development of staff it's helpful to consider expectations and measure the success of training against the following:
Relevance

Is the training applicable to those involved, in their current or future roles?

Is it best delivered to individuals, whole staff or groups?

Usefulness

What are we trying to develop, change or improve?

Are there clear take-aways and next steps?

Appropriate Timing

Is this training a current priority?

How can it work best within the current schedule?

Is there flexibility in terms of its frequency, depth and duration?

Authenticity

What can we realistically expect to gain by engagement with the training?

What can we bring to the experience?

Clarity

Does the mode of presentation work for the material?

Is access to content and participation easy?
Next steps:
Abigail Gray is a SEND consultant and course tutor on the National Award for SEN Coordination (NASENCo), run by Best Practice Network, a multi-award winning provider of professional development and support for education professionals. Abigail has over 25 years' SEND teaching experience and is the author of a number of articles; her first book, Effective Differentiation, was published by Routledge in May 2018. Her second, The Effective Teaching Assistant', written in collaboration with Melanie Wright, is available to pre-order at https://bit.ly/3cDpIoU