Best Practice Network selected for ECF roll-out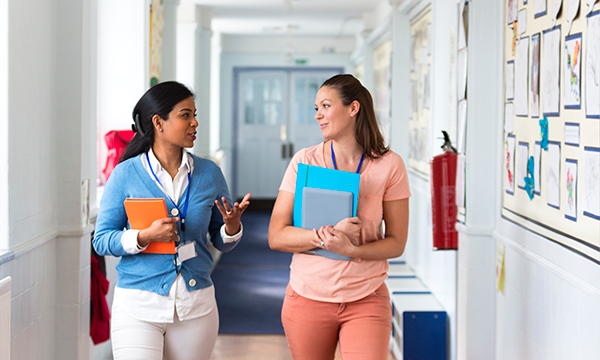 Best Practice Network selected for ECF roll-out
Award-winning education training organisation Best Practice Network (BPN) has been selected as one of the lead providers for the national roll-out of the government's Early Career Framework (ECF) reforms from September 2021.
BPN, a national provider of professional development and support for school professionals, is one of only six providers chosen by the Department for Education to deliver a full induction programme for early career teachers and their mentors across England.
As lead provider, BPN will design, develop and deliver the programme in partnership with selected higher education Institutions and Outstanding Leaders Partnership (OLP), a nationwide network of teaching school hubs, multi-academy trusts and diocesan trusts that has worked with BPN since 2012 on the National Professional Qualifications for school leaders.
The ECF reforms are a key element in the Department for Education's teacher recruitment and retention strategy, which is designed to give all early career teachers in England access to high-quality professional development at the start of their career. The offer to early career teachers includes two years of funded, high-quality training and a dedicated in-school mentor.
As well as delivering the full induction programme for early career teachers, BPN will also train and support experienced teachers to take on the important mentoring role.
Kelly McKay, Early Career Framework Director at BPN, said: "We are very excited to be given the opportunity to make a significant contribution to the development of the next generation of teachers, by providing them with outstanding CPD content and training, delivered by our team of expert facilitators and tutors.
"BPN has long been a strong supporter of a collaborative school-led approach to system leadership and we are looking forward to applying our experience and success to one of the biggest challenges faced by the school system today – the recruitment and retention of excellent teachers."
School Standards Minister Nick Gibb said: "Every child needs a great teacher, and every new teacher deserves the best training and effective mentoring at the start of their career.
"Our reforms to teacher training and the introduction of the Early Career Framework are designed to improve the experience of teachers as they take up their first teaching post. It will provide them with structured support, a dedicated mentor and training based on the best available evidence of what works in the classroom. The six successful training providers announced today will play a pivotal role in delivering these reforms from September.
"After all the disruption to our schools over the past year, investing in our next generation of teachers is vital. These reforms will directly support those who will be educating our children for years to come."
Sir Kevan Collins, Education Recovery Commissioner said: "Supporting teachers is core to our long-term recovery plan.
"The Early Career Framework reforms, rolling out nationally from September, will ensure that all early career teachers learn how to apply the best available evidence on effective teaching.
"After a challenging year for trainees, it is now more important than ever that new teachers get the support they need to deliver great teaching and help ensure every pupil is supported to fulfil their potential."
Details of BPN's ECF induction programme for early careers teachers and their mentors is available at www.bestpracticenet.co.uk/early-career-framework and www.outstandingleaders.org/early-career-framework