Inspiring change for Children's Mental Health Week 2019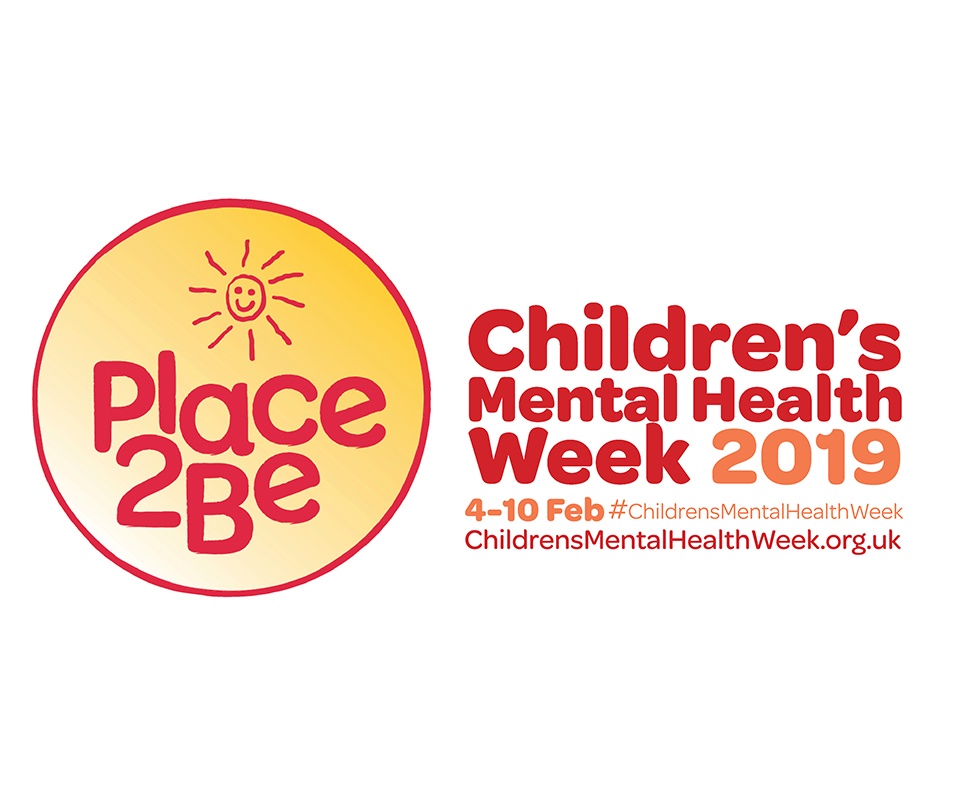 Inspiring change for Children's Mental Health Week 2019
From 4th-10th February 2019 is Children's Mental Health Week, which gives children, young people and adults throughout the UK the space to recognise and practice self-care.
First launched by Place2Be in 2015, Children's Mental Health Week shines a spotlight on the importance of children and young people's mental health. For this year's theme 'Healthy: Inside and Out', children, young people and adults are encouraged to look after their bodies and their minds.
The largest study of mental health in children in the UK, which was published last year and funded by the NHS, showed that 12.8% of children aged 5 to 19, exhibited a child mental health disorder in 2017. While mental health challenges get more common as children get older, many of these challenges begin at earlier ages. The same study reported that 1 in 18 2- to 4-year-olds exhibited difficulties that were significant enough to count as a mental health condition.
Many teachers, school staff and school leaders see the same pupils and students struggling to focus in class each day coping with change and life events, even just a bad night's sleep, or perhaps they also know a child or young person with a diagnosed mental health condition who struggles to stay afloat.
Education Secretary Damian Hinds has said:
"As a society, we are much more open about our mental health than ever before, but the modern world has brought new pressures for children, while potentially making others worse."
To mark Children's Mental Health Week, the Education Secretary announced that up to 370 schools in England will take part in a series of trials testing different approaches to supporting young people's mental health.
We know schools have a strong commitment to supporting children's mental health and wellbeing but historically have had little clear guidance about the best ways to approach this. Children and young people, parents and teachers need to be confident that mental health in schools has a robust evidence base.
Led by the Anna Freud National Centre for Children and Families in partnership with University College London, children will benefit from different approaches including mindfulness exercises, relaxation techniques and breathing exercises to help them regulate their emotions, alongside pupil sessions with mental health experts. The study will run until 2021 and aims to give schools new, robust evidence about what works best for their students' mental health and wellbeing.
It's really encouraging to see the Government taking action to tackle the children's mental health crisis by trialling different approaches in schools.
"If a parent, teacher or other professional working with young people has a strong sense of self awareness and self-compassion through mindfulness then higher levels of empathy, listening and communications skills can be achieved which is really important when supporting vulnerable people," says Victoria Brookbank, Mindfulness Trainer at Mindful Community.
According to Brookbank, to support someone wholeheartedly we need to start with ourselves and ask the deeper question of why are so many children and young people struggling with their mental health.
"Is it our society, culture and the demands place upon them to achieve and be moulded into a constantly striving and doing world? If this is part of the problem then adults are the ones that need to reflect on this. We need to start with questioning our own choices and ethics, self-care and community structure and support systems" she says.
The importance of children's mental health cannot be overestimated, says Steve Waters, Founder and Director of Teach Well Alliance & Live Well After Teaching.
He continues: "The government's drive to improve mental health provision in schools by involving 370 schools in a pilot from September 2019 is most welcome. The inclusion of Mindfulness and a trained mental health lead is a step in the right direction. Too many of our children are having to wait months for support from the CAMHS service under pressure from a lack of staff and facilities."
However, this is not the only mental health problem facing our schools, according to Waters.
"Teachers - the people in the front line of caring for our children and supporting them through mental ill-health - are themselves suffering from stress, anxiety and Burnout. Almost 40,000 teachers left the profession in 2016. And not enough of them are being replaced. There is now a shortfall of 30,000 teachers, most at secondary level, where 20% of teacher training vacancies remain unfilled. The pressure on teachers has never been so great to achieve academic results for their children and schools. There is an urgent need to provide mental health support for our teachers - but it is sadly lacking. If we don't look after our teachers, who will look after our children?" he asks.
We know from Place2Be's work in schools across the UK the importance of working not only with children and young people, but in partnership with teachers, parents, and the wider community to promote mental health and life-long resilience.
In line with our Values, Partnership is at the heart of how we work. Whether you are a partner school, setting or college, a facilitator, coach, assessor, or tutor, face-to-face or distance learning, thank you for working with us to make a difference.
We want to do more to share best practice in schools and settings, from the Early Years, which is so essential for every child's future, onwards, working with teachers, support staff, SENCos, and leaders at all levels.
It's our mission to help provide every child with an excellent education and support every education professional to be their best.
Best Practice Network aim to change lives for the better by inspiring and developing colleagues working in education. Though CPD and a network of knowledge and support, it's our mission to provide every child with an excellent education and support every education professional to be their best - emotionally and professionally.
Mindful Community recognises the value of mindfulness to enhance wellbeing and better manage stress for individuals and workplaces. With poor mental health continuing to grow at pace, Mindful Community is part of the body of people who contribute to improving an individual's wellbeing within the life they lead.
The Teach Well Alliance tackles staff Burnout, reduces workload, and improves wellbeing, releasing time and energy for your teachers to focus on teaching and learning. Through creating a customised action plan, they can select strategies that will reduce workload for teachers in your school.