The secrets to successful collaboration across schools and MATs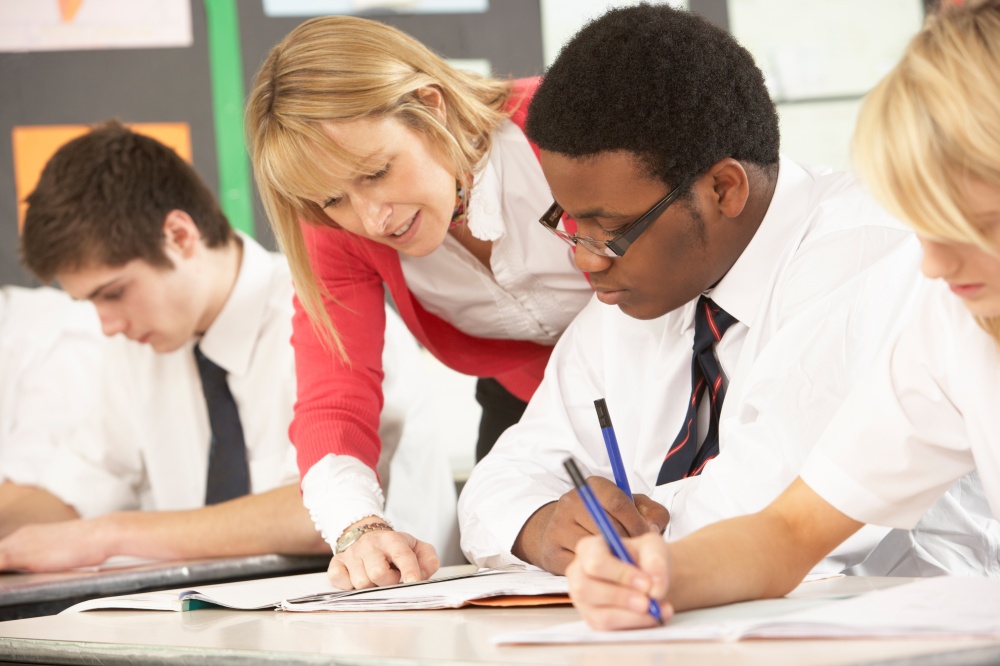 The secrets to successful collaboration across schools and MATs
This article was originally published on SecEd.
The Teaching School Hubs pilots will see schools tackling the challenges they face by working together. Drawing on the existing collaborative work of the Outstanding Leadership Partnership, Nick Bannister looks at the secrets to effective collaboration.
All around the country Teaching School Alliances have been making a big impact on the lives of children.
They have partnered with struggling schools to support them to improve. They are helping to bring new teachers into the profession by running teacher training programmes. And they are helping to keep teachers in the profession – and develop a pipeline of new leaders – by providing professional development.
There are now almost 800 Teaching School Alliances (TSAs) across the country, but experts, such as Toby Greany and Rob Higham (2018), have pointed out that there is still too little collaboration, too much duplication of effort and even competition in some areas.
Quite simply, Teaching Schools need to get better at working together.
Now the government says that if Teaching Schools work together on a larger scale this might be an effective way to address the school improvement and professional development needs of schools, avoid competition, and tackle pressing issues such as recruitment and retention.
Earlier this year, the Department for Education announced a "wholesale review" of the role of Teaching Schools as part of its teacher recruitment and retention strategy (January 2019). This includes a pilot phase in which high-performing schools will be funded to develop "Teaching School Hubs" – regional groups consisting of an outstanding school, usually an existing Teaching School, at the head of a network of 200 to 300 schools across a region defined by the hubs themselves. If successful this hub model could go nationwide by 2021.
The pilot begins in September, but the issue of how to get Teaching Schools and others to work together has been recognised for some time by Outstanding Leaders Partnership (OLP), a national partnership of 77 school-led training providers, the majority of which are TSAs and MATs.
Yvonne Gandy, NPQ programme director for OLP's strategic partner Best Practice Network (BPN), says OLP's collaborative philosophy is already being put into action and is helping TSAs and MATs work together to improve schools, deliver professional development programmes such as NPQH and NPQEL (NPQs), and support and tackle challenges such as recruitment and retention.
This strategic approach to collaboration avoids the problems of duplication and competition that have become an issue in recent years, she explained.
"We're well aware of the need for our partners to work collaboratively rather than competitively in the delivery of professional development. The approach avoids a duplication of effort and means that each partner can play to their strengths in the delivery of professional development programmes such as the NPQs."
Ms Gandy says a collaborative, partnership approach will encourage recruitment into schools – and keep teachers and leaders in the system: "The OLP model supports the idea of a national career pathway from initial teacher training through to executive leadership, with each stage tailored to local school practice and needs because each programme is developed and delivered by practising local leaders."
The benefit for OLP's delivery partners is that they provide the professional expertise and local context, with the back-up of BPN – one of the UK's largest providers of training development and support for education professionals – which provides the design, delivery and quality assurance aspects.
"It's all about sharing expertise, balancing capacities and working together to take a strategic view of the needs of the area they serve," Ms Gandy added. "We are sure that this strategic approach being developed by OLP and BPN will unlock greater recruitment numbers, economies of scale, and consistency."
Ms Gandy says that OLP and BPN are eager to support Teaching School Hubs through the pilot phase and when the national implementation begins as anticipated in 2020.
"We are extremely proud of our collaborative approach and how it ensures that the system delivers professional qualifications that have a lasting impact on the colleagues that deliver them, the candidates they support, and the schools, pupils and communities they represent," she added.
A recipe for successful regional collaborations?
OLP's experience in creating regional hubs for school improvement, professional development and teacher training suggests that four key principles are vital for success. Andy Hodgkinson, lead facilitator for OLP, explains:
A shared moral purpose and vision linked to place and community:

"Hubs should develop a compelling and ambitious vision and make it mean something. They need to express it in terms of making a difference to a place and be specific about how they are going to do it, such as enhancing outcomes for children and schools and making a reality of social mobility. These should be relevant to their local area and much wider than simply meeting narrow accountability measures."
A clear model for change:

"Strategy has to be coherent across the region and it should be based on a forensic analysis of need." Collaborations should also make sure that everything they do is aligned to a framework and that there are systems to identify, develop and deploy leadership expertise across the region.
Shared responsibility and mutual accountability:

Social capital is key, Mr Hodgkinson said. Collaboration between schools and support partners must be built on strong relationships that value openness, honesty and trust – driven by aspiration for all. "The interplay between curriculum, assessment and pedagogy should be viewed though a lens of mutual accountability built on shared moral purpose rather than competition."
A sustainable learning organisation:

If collaborations are to work then they need solid governance and systems that will support school improvement. Disciplined innovation, partnership, research, evaluation and co-constructive learning with the wider system should allow adaptive practice over time.
Collaboration: Case study
Gary Kelly feels optimistic about the future of collaboration. He is CEO of Wade Deacon Trust, which is made up of four secondaries, four primaries and a Teaching School in and around Widnes in Cheshire. The trust has recently started working with eight other MATs across Cheshire and neighbouring Merseyside.
The collaborative is focused on learning from each other, co-operating and sharing resources wherever possible.
Mr Kelly explained: "The partnership is in its early stages and it needs developing but we're all very optimistic about it. The climate has changed as the competition that we all felt pressurised by before is ebbing away. We feel that, finally, we have some space and freedom to work out how best to work together. This is especially important given the pressures our budgets are under."
The collaborative has already got serious about how each MAT can learn from each other, Mr Kelly said. They have started to use a MAT school improvement framework, developed by MAT leaders in the South West. The framework divides improvement into five key areas:
Vision, culture and ethos.
People and partners.
Teaching and learning
Curriculum and assessment.
Quality assurance and accountability.
The framework provides MAT leaders with questions to consider in relation to the 12 elements of school improvement capacity that make up the five key areas. They can then rate themselves as weak or strong – and work out where they need to improve.
The collaborative will be working on some key priorities, including improving teaching and learning. Recruitment and retention is another area the partnership will be focusing on in the coming months.
Professional development and training is key to tackling this challenge, Mr Kelly continued. As partners with OLP, Wade Deacon and other members of the collaborative have contributed to the design and development of the NPQ programmes on behalf of OLP and they all play an active part in delivering the programmes.
Co-operation on this scale means that the partners can signpost candidates to each other's programmes and also provide expert practitioners to deliver programmes for each other.
Wellbeing and work/life balance is another aspect of the recruitment and retention challenge that the partnership can make good progress with, Mr Kelly added. He is hoping that Wade Deacon's work in this area – initiatives include reducing reporting points from six to just two per year and simplifying marking schemes so that teachers do much less work at home – will contribute to their discussions.
Collaboration on the recruitment and retention issue does not stop there. Wade Deacon also works closely with primary-based Warrington Teaching School Alliance, led by Warrington Primary Academy Trust, to deliver teacher training.
"We aim to recruit in the region of 20 trainee teachers each year, and it is hoped that most of those will go on to work in our schools," explained Jennifer Murphy, director of the Wade Deacon Trust Teaching School Alliance.
Wade Deacon is aiming to tackle recruitment problems in maths and physics with a programme that targets second year undergraduates in those shortage subjects. Ms Murphy continued: "The aim is to recruit 25 students and give them a four-week paid experience working in some of our secondary schools to hopefully entice them into applying for a position of a teacher in their third year."
The trust is also a delivery hub for Accelerate, a programme designed to support teachers with quality CPD in their first five years of teaching to ensure that they get the support needed to keep them developing and engaged in the profession – an approach that fits well with OLP's ambition of creating a national career pathway from initial teacher training through to executive leadership.
Nick Bannister is a freelance education writer.
Further information & resources