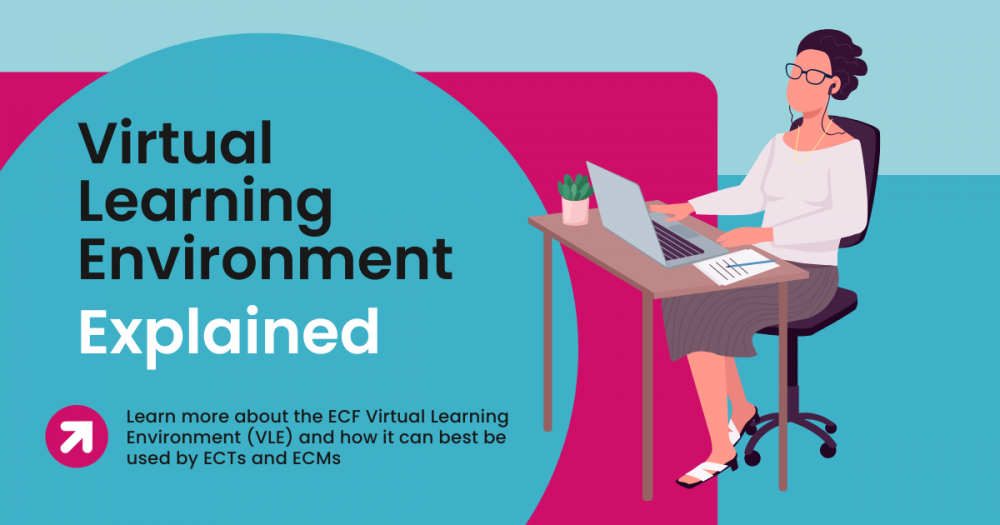 Virtual Learning Environment explained
Overview of the VLE
As part of our Early Career Development Programme all Early Career Teachers (ECTs) and Early Career Mentors (ECMs) will be given access to Canvas, which is our Virtual Learning Environment (VLE). It has been specifically designed to be a user-friendly system which offers everything that ECTs and ECMs will need to get the most out of the ECF. Canvas was originally used on our popular NPQ programmes as a VLE. As a result of it being well received by NPQ participants and their schools, it was then integrated into our ECF programme.
What is it used for?
There are four primary elements to the VLE and each of these is important in its own right. One of the biggest strengths of the VLE is that it allows for all of these different elements to be tied together and made easily accessible for participants to correctly utilise all of these powerful tools.
Element 1 - Self-study
Perhaps the most obvious use of the VLE for many ECTs and ECMs is the self-study section, this part of the ECF sees participants work through self-directed learning materials for a total of 27 hours for ECTs and 12 hours for ECMs across two years. These Self-directed study sessions are purposely designed to be worked through on Canvas, offering participants valuable insight which is flexible around both themselves as well as their school's needs.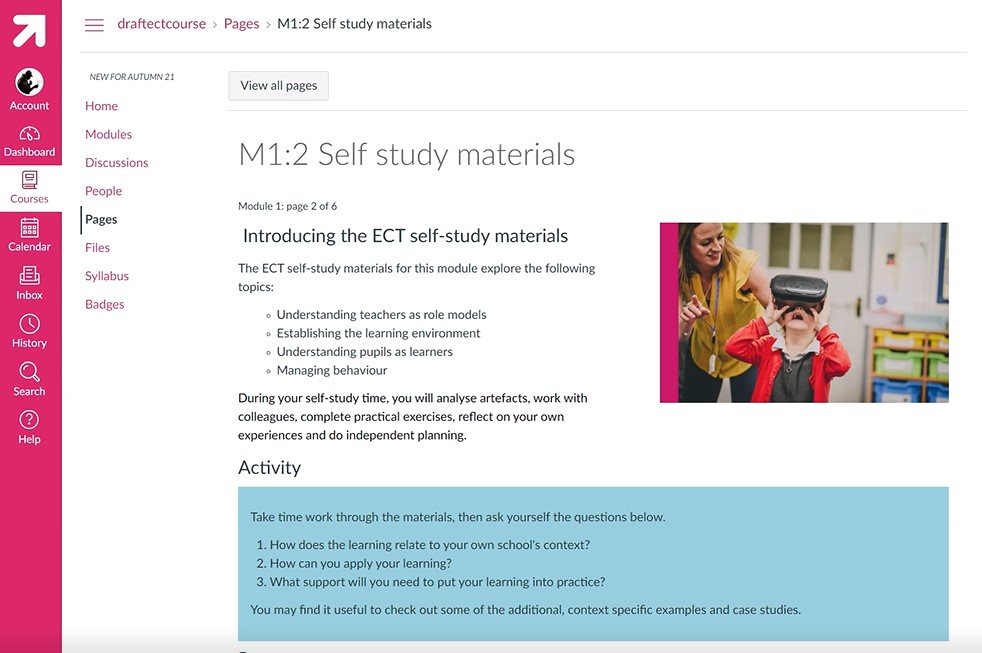 Element 2 – Key resources
The VLE contains a number of key resources that participants will benefit from for the duration of the ECF. This includes essential reading, skills audits and case studies, all of which are instrumental in making ECTs well rounded whilst giving them extra knowledge that can be taken back and applied in a practical setting. For ECMs these key resources provide an excellent directory that can be referred back to and used to guide the ECT.
Element 3- Organisation & Key information
Staying organised and keeping track of tasks in often one of the biggest hurdles for ECTs who are trying to balance their new teaching role. That is why part of the VLE aims to solve this pain point by containing all the information for both ECTs and ECMs that is relevant to the programme . This information will be tailored to each individual but will contain a range of information ranging from timetables and course overviews to updates about workshops and progress tracking.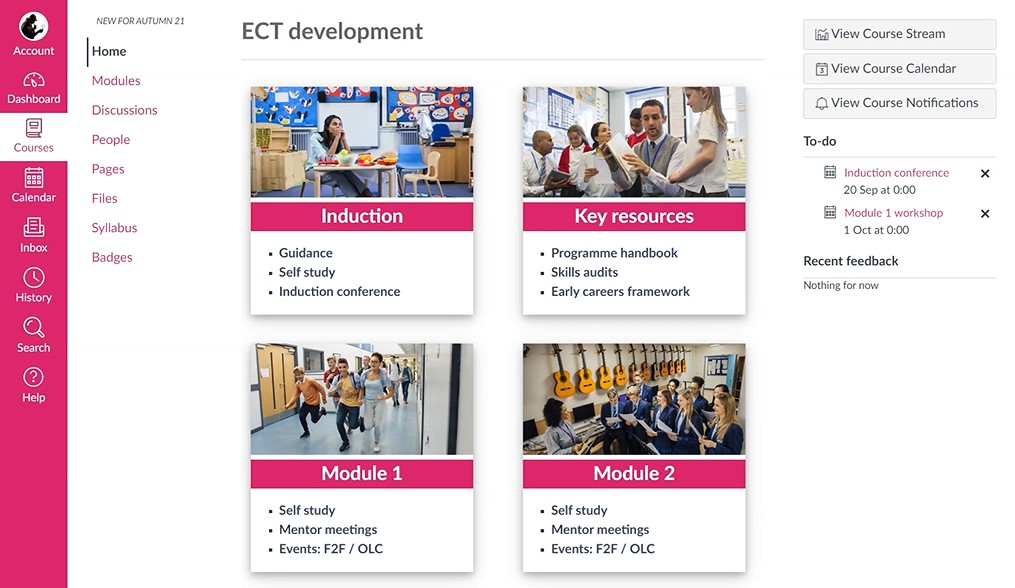 Element 4 – Mentor meeting guidance
It is vital for participants that there is guidance for the duration of their mentor meetings. This helps the meetings stay on track whilst continuing to add value for everyone involved. The end goal of making sure that the ECT gets the most out of each meeting and acts on any guidance from their mentor.
Thoughts of our ECF Programme Director
In order to truly drive home the message of using the VLE to its full potential, we spoke to Kelly McKay, our ECF Programme Director. She gave us her thoughts on why the VLE is so important to ECTs and ECMs looking to get the most out of the ECF.
"I think it's so important for participants that they use Canvas little and often throughout their whole ECF journey with us to maximise the impact on their learning. Regularly checking Canvas allows a participant to stay on top of what they are learning whilst remaining informed of any upcoming events or changes to their programme. All content on canvas is based on relevant research and evidence which is continually updated. Having all the tools available to you in one place sets you up well by giving you everything you need to make the most out of the ECF programme and develop a fluency in teaching"